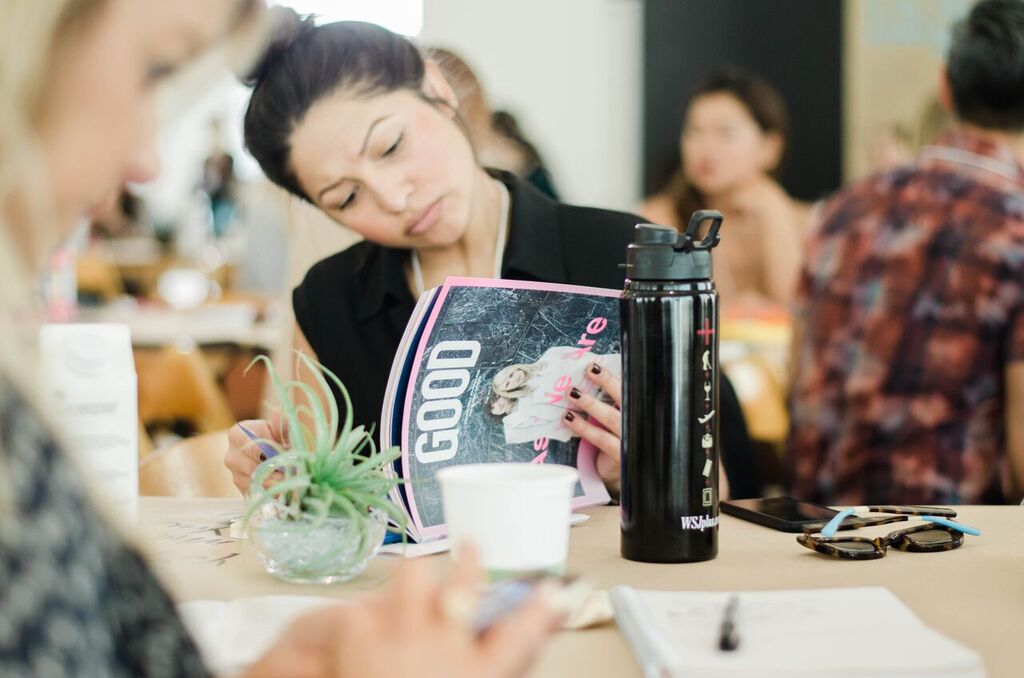 Causeartist, July 2017
Featured alongside Harvard's Social Enterprise Conference, Chicago's Social Innovation Summit, and 15 other Social Innovation Conferences to Attend Each Year
Huffington Post, February 2017
"What if different companies and organizations could get together to trade ideas, share insights, and make connections? Well that's just half of what goes on at The Heart Series."
Bunch Magazine, February 2017
8 Things We Learned About Building A Socially Conscious Company from The Heart Series.
The Good Trade, February 2017
"Packed with meaningful content and group activities, the conference maintained a true sense of community that the founders have carefully fostered at each annual event."
Medium, February 2017
Purpose-driven business and environmental issues writer, Jed Wolf  shares 6 Lessons Learned on Storytelling from The Heart Series.
Make Change, Powered By Aspiration, February 2017
The Heart Series 2017 "5 Things to Know Today" recap was featured on the digital publication, Make Change.
GOOD Magazine, February 2017
The 2017 Conference was plugged in a note to the LA area from GOOD Magazine.
fabfitfun, February 2017
The 2017 Conference was mentioned in FFF's Magazine and LA Agenda.
Office Talk Podcast, October 2016
Listen to Meg talk about business x social impact and how The Heart Series started.
fabfitfun, June 2016
Our popup brunch at Reformation's HQ was mentioned on FFF's LA Agenda.
Conscious Magazine, May 2016
"The Heart Series is a must-attend conference for any socially conscious company or individual looking to find new ways to make a difference through learning, connecting and collaborations." – Melissa Wong, Writer, Conscious Magazine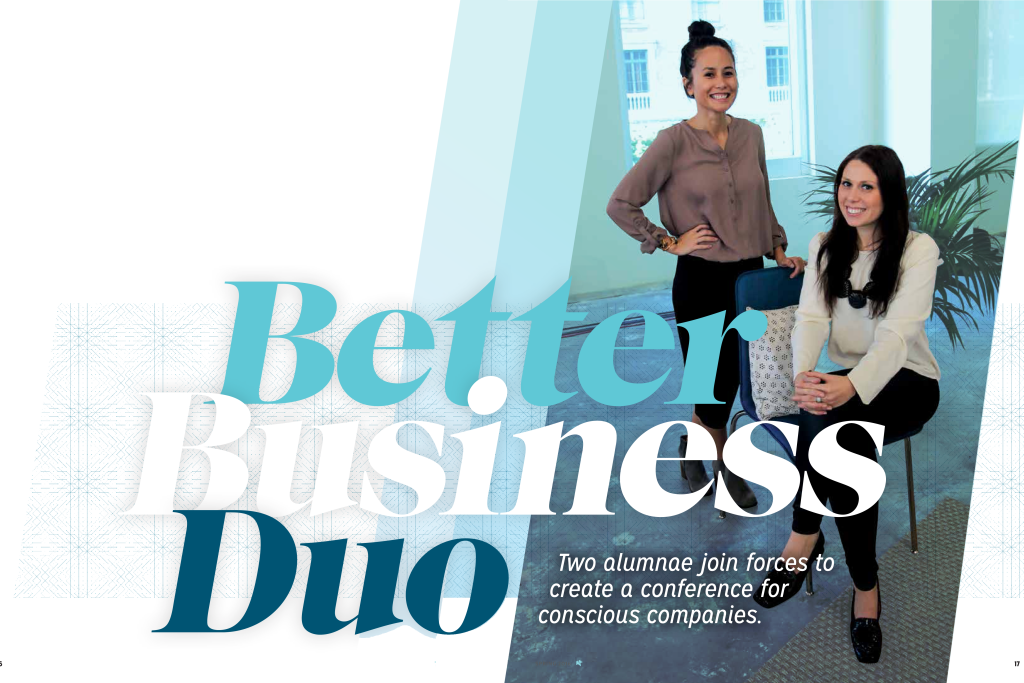 The Quarterly, April 2016
Better Business Duo: Alpha Phi Alumnae Gail Cayetano Classick and Megan Sette join forces to create The Heart Series, a conference for conscious companies.
TEDxLACC, March 2016
Meg's TEDx talk on the concept of #HaveHeartDoWell and her thoughts on how we can create more socially impactful businesses.
Lava Mae Blog, March 2016
Lave Mae was the 2016 recipient of the #HaveHeartDoWell award.
TriplePundit, March 2016
"Katie Hunt-Morr, the phenomenal senior manager of values and impact at Etsy, recently spoke at The Heart Series conference, a new conference in Los Angeles where conscientious companies come together to discuss bettering the world." – Renee Ferris, Contributor, TriplePundit

Paper Ban Photography Blog, February 2016
Our fantastic photographer Deasy, captured the event on her blog.
The Good Trade, February 2016
"The conference was well-paced and thoroughly engaging, making it one of the best gathering places for companies that place social good at the forefront of their business model" – The Good Trade
Forbes, November 2015
Conference Co-Founder, Gail Cayetano and her impactful jewelry line were featured in Forbes' socially conscious shopping guide along with several friends of The Heart Series.
Give Back Homes Blog, February 2015
"Thanks to the kind and innovative minds behind The Heart Series, I had the opportunity to network and learn from some genuinely inspirational people and ideas." – Kalon McMahon, GiveBack Homes
Local + Lejos Blog, February 2015
"Have you ever had an experience that made you just want to get to work? Can't sleep, can't eat, can't stop won't stop kind of work? An experience that was so inspiring you realize you CAN do this, and it's YOUR TIME to do it? This past February, we experienced just that after two invigorating days at The Heart Series." – Sheeva Sairafi, Founder, Local and Lejos