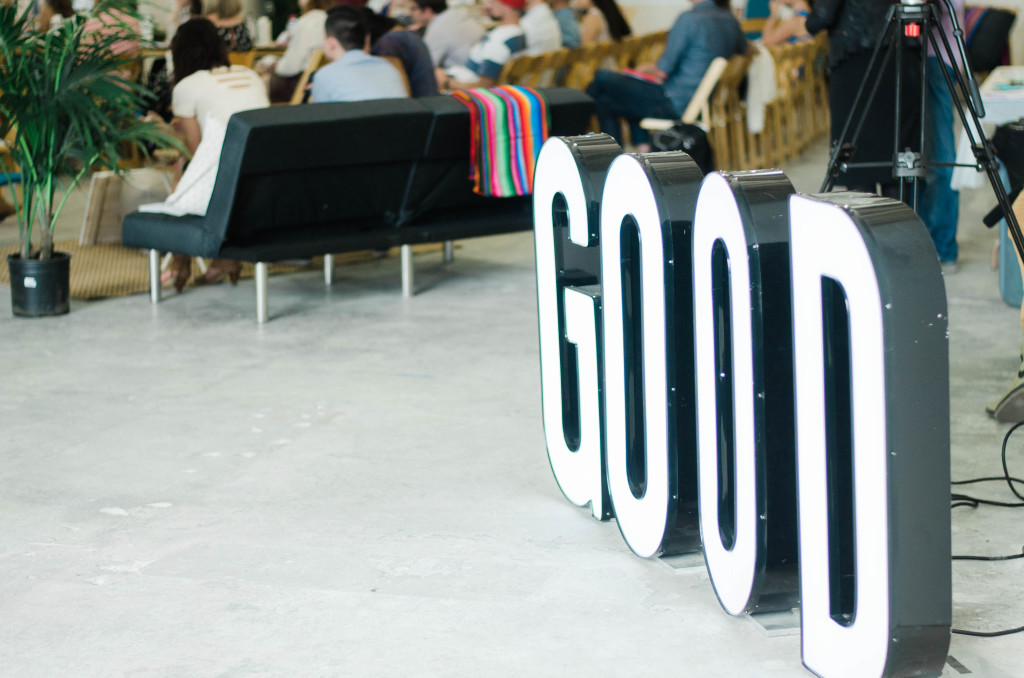 Social goodness is weaved into all aspects of The Heart Series. We invite you to join us in supporting our socially conscious 2017 partners.
About Our Food and Beverage Partners
Boxed Water: A sustainable drinking water company that believes in better, changing the way water is sold, shipped and consumed.  Each water carton is recyclable, 100% BPA free, and made using paper from well-managed forests. Sourced and purposely purified near end consumption to reduce transportation carbon footprint.  A member of 1% for the planet.   boxedwaterisbetter.com @boxedwater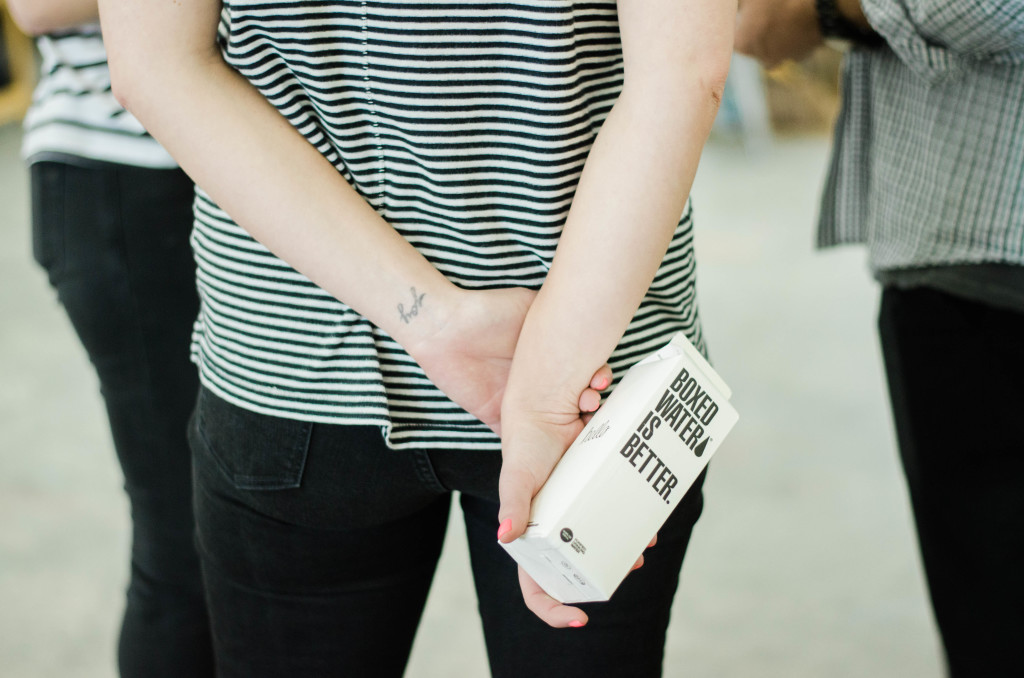 Califia Farms Coffee & Juices:  Califia Farms helps us love our body by being natural and GMO-free. They love the planet by being sustainably-sourced. From packaging materials to using renewable energy, from upcycling the process-water to local agriculture and developing Direct Trade relationships with coffee farmers, Califia Farms is on a journey toward a sustainable, plant-powered future.  califiafarms.com @califiafarms  
Chipotle:  Through Chipotle's vision of Food With Integrity, Chipotle is seeking better food from using ingredients that are not only fresh, but that — where possible — are sustainably grown and raised responsibly, with respect for the animals, the land and the farmers who produce the food.  The restaurant also focuses on building a special people culture that is centered on creating teams of top performers empowered to achieve high standards. Chipotle.com @chipotlemexicangrill   
Chomp Eatery: Born from individuals who share the belief that you should not sacrifice the taste of delicious food with health conscious dietary decisions, Chomp Eatery & Juice Station in Santa Monica (1612 Santa Monica Blvd) uses only the freshest and highest quality ingredients tailored by their chefs and juice mixologists, aiming to satisfy taste buds and support a healthy lifestyle. Chomp sources many of their ingredients from local, sustainable, and organic farms.  chompeatery.com @chompeatery
Deep River Snacks:  At Deep River Snacks they're committed to making delicious snacks and helping communities, pledging to donate at least 10% of profits to charity each year.  In addition, each bag features a charity partner in an effort to provide exposure and support.  Deep River Snacks has donated tens of thousands of bags of chips to charitable events every year.   deepriversnacks.com/giving-back @deepriversnacks
Isabella's Cookie Company: Isabella's Cookie Company was founded on 1) only the finest ingredients are used to generate a consistent product every time. Real butter, sweet vanilla, and wholesome chocolate and peanut butter are used in every batch to produce the cookie creations! 2)  freshness is crucial to the enjoyment of treats.  Because they do not contain any artificial ingredients or preservatives, they only have a fourteen day shelf life before they begin to lose their freshness, but they never last that long!  3) Satisfaction is guaranteed with every treat. Your sweet tooth will be satisfied.  Isabellascookies.com  @iloveisabellas
LYFE Kitchen: Sensible & Sustainable: LYFE Kitchen genuinely cares about you and our planet.  That's why their chicken is free-roaming and antibiotic-free, beef is grass-fed, mahi line-caught, and greens are organic whenever possible.  Lyfe Kitchen continuously looks to partner with and support our local farmers. lyfekitchen.com  @LYFEkitchen
Munchery:  Munchery's fresh chef-crafted meals and cooking kits are easier than cooking or take-out, more affordable than you think, AND they help feed someone in need when you order.  For every order Munchery automatically donates to a local food bank, and so far, orders have helped feed over 2.5 million people in need.  Carbon emissions from deliveries are offset by trees planted through The Conservation Fund. (You can recycle or compost all of its packaging, of course!) munchery.com @munchery
ShopHouse Southeast Asian Kitchen:   Shophouse draws on the unique flavors, fresh ingredients and cooking methods of Southeast Asia, and takes its name from the mid-rise buildings prevalent throughout Southeast Asian cities where hard-working families live in apartments above the ground floor restaurants or markets that they operate. These shops serve as Asia's version of fast food, with tiny kitchens turning out rice or noodle bowls laced with spicy sauces, marinated meats, and a flurry of herbs and vegetables. ShopHouseKitchen.com @shophouse
Suja Juice: Suja, meaning long, beautiful life, embodies the promise that flows from the cold-pressured beverages it delivers in each and every bottle. With Suja cold-pressed juice, you can help renew, refresh and reset healthy habits every day. Their juices are always certified organic, cold-pressed and never GMO. At Suja, if it's not organic, it's not in their bottle.  Sujajuice.com @lovesuja
This Bar Saves Lives: It's simple: for every non-GMO, gluten free, and ridiculously delicious bar sold, This Bar Saves Lives gives life-saving food to a child in need. Buy a bar. Feed a child. We eat together.  Thisbarsaveslives.com @thisbar
True Food Kitchen: A restaurant concept and lifestyle brand founded by creative visionary Sam Fox and inspired by the principles of Dr. Andrew Weil's anti-inflammatory diet, a blueprint for a lifetime of optimal nutrition. True Food Kitchen is known for preparing season and simple foods, catering to the wellness-aware and offering nutrient rich ingredients with a flavor-forward menu in mind. TFK offers a wide selection of vegan, vegetarian, naturally organic and gluten-free options, along with dishes for those following a paleo or Mediterranean diet.  Truefoodkitchen.com @true_food_kitchen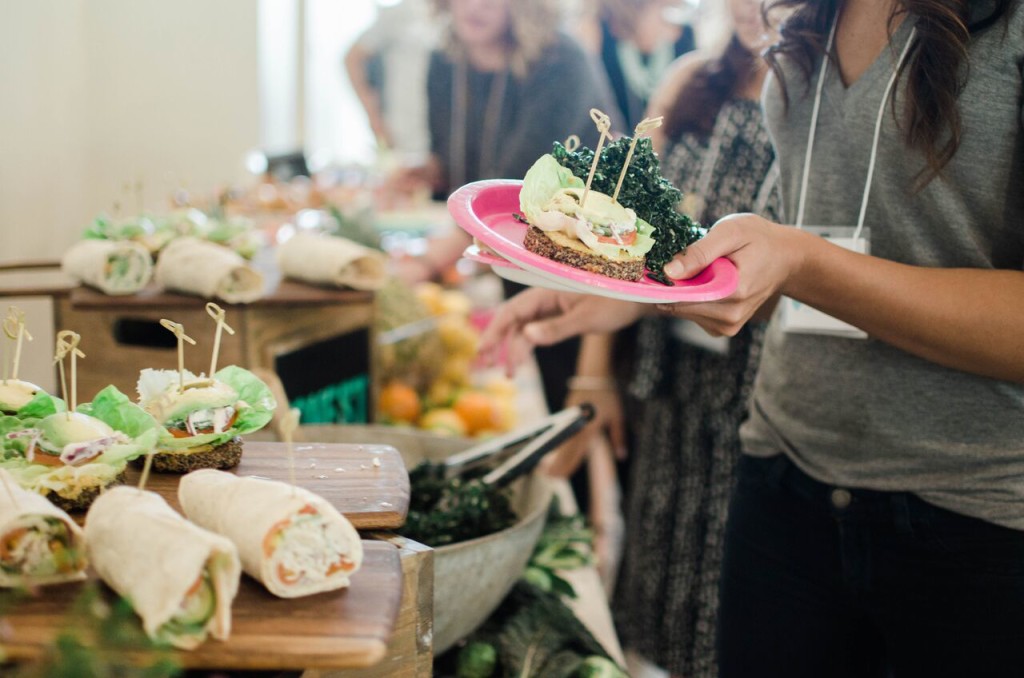 Verve Coffee Roasters:  Verve Coffee Roasters supports producers, exporters, roasters, and baristas in making each cup an authentic, quality experience – from Farmlevel to Streetlevel. The Streetlevel focus is to deliver exceptional customer interactions, while encouraging those at Farmlevel to consistently produce the best coffees on the planet. By connecting farmers at Farmlevel, with customers at Streetlevel, the Farmlevel Initiative creates an open line of communication that transcends distance, language, and culture.  Vervecoffee.com @vervecoffee.com
ZICO Coconut Water:  ZICO is premium coconut water hand harvested from coconuts in Thailand, Indonesia, and the Philippines. With a balanced blend of electrolytes from Mother Nature, including potassium, ZICO premium coconut water is a refreshing way to stay hydrated and treat your body well.  Zico.com @zicococonut
And our plateware, napkins and utensils have been provided by Cheeky Home:  Cheeky® creates modern mealtime solutions with a witty spirit to help end hunger in the U.S. Cheeky tableware is available exclusively at Target stores and Target.com. For each Cheeky item purchased, Cheeky helps give a meal* through its partnership with Feeding America® and No Kid Hungry®. Since Cheeky launched in November 2014, the company has already generated over 12 million meals. Cheeky believes in the transformative power of sharing a meal and is on a mission to make mealtime matter. *For more information visit cheekyhome.com/cause  
During the event, Cheeky will provide a meal to a family in need for every new social media follower. Follow @cheeky_home and @TheHeartSeries.
About Our Décor Partners
The stage backdrop and signage was made from upcycled shipping boxes from all of our partners.
Recycle by City helped us setup an on-site recycling program this year for the conference.
The beautiful home goods you see around the room have been provided by Local + Lejos: A home decor company bridging communities near and far. Local + Lejos creates modern pieces traditional retail stores cannot offer at attainable prices. By delivering unique, handmade goods, Local + Lejos empower artisans from all over the world to grow a business, preserve cultural traditions, and create sustainable futures for their families.   Localandlejos.com @localandlejos
The home furnishings have been provided by Thrive Furniture: A collection of hand-made, mid-century furniture in multiple styles and fabric choices.  Following the conference, Thrive is graciously donating all of the furniture pieces to a local non-profit of The Heart Series choosing.  thrivefurniture.com @thrivefurniture
The event is filled with stunning greenery thanks to Shop Succulents:  Shop Succulents' mission is to provide the highest quality succulents and cacti nature has to offer.  The plants are meant to inspire creativity and design, and the company aims to cultivate an environmentally responsible atmosphere.  All products and packaging are 100% biodegradable or recyclable and the plants are drought tolerant beauties.  Join them and add a little more green to your routine.  Shopsucculents.com  @shopsucculents
The writing supplies available around the event are provided by Yoobi: Yoobi creates fun, colorful stuff for school, hom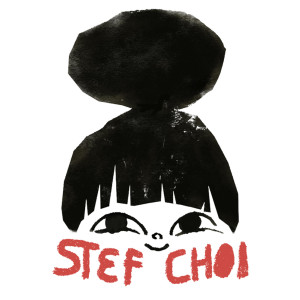 e or office that gives back. For every Yoobi item you purchase, a Yoobi item will be donated to classroom in need, right here in the U.S. Since the launch in 2014, Yoobi has impacted 2 MILLION kids in need, and that's just the beginning.  Yoobi.com @yoobi
And last but not least, our inspired art doodles during Thursday mornings talks, we'll be scribbled by Stef Choi. Stef an artist, illustrator and co-founder of the boutique art studio Belly & Bones LLC.  She designed many animated projects such as Powerpuff Girls, Coraline and Boxtrolls and the children's book series Ruby Lu with Simon & Shuster.  Most recently she worked in Paris with filmmaker Alejandro Jodorowsky on an animated project based on his work.   This year she is releasing a new line of fun prints and products under her own name.  Stef is passionate about the power of art and film and believes they help to bring people together.
HUGE THANKS TO ALL OF OUR PARTNERS AND SPONSORS FOR 2017