SPEAKERS
SCHEDULE
WEDNESDAY, FEBRUARY 11, 2015

+ WELCOME 
7:30-9:00 PM Welcome Social Event
Come hang. Meet other attendees. Treat yourself to $7 "happy hour and a half" cocktails, and experience R & D night (research & development) – tell the bartender your favorite liquor and enjoy a unique and innovative drink. 
The Association
110 East 6th Street, Los Angeles, CA 90014
(The entrance is to the right of Cole's – look for the unmarked black door with the gold lion's head knocker .)
THURSDAY, FEBRUARY 12, 2015

+ BUSINESS MODELS THAT BETTER THE WORLD
8:00 AM Check-in + Networking
9:00 AM Breakfast + Welcome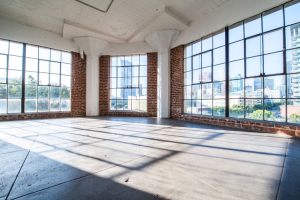 Introductions + Purpose + Conference Run Down
Explanation of the Give + Get Wall
Ice Breaker
9:30-10:00 AM Speaker
State of the Industry
LAURA PROBST, Head of Social Goodness at Honest Company
10:10-11:00 AM Breakout Session I (choose one option)
Fireside Chat (Main Room)
How For-Profits + Non-Profits Can Work Together
IAN ROSENBERGER, Founder and CEO, Thread and Team Tassy
VIVIEN LUK, Executive Director of Team Tassy
Moderator: RAVI PATEL, Co-Founder and Co-CEO of This Bar Saves Lives, Actor and Creator of Meet the Patels
Workshop (Breakout Room) (10:10-11:30)
Finding Breakthroughs To Address Humanity's Grand Challenges (limited to 30 people, first come first serve)
EILEEN BARTHOLEMEW, SVP of Prizes at xPrize
11:00-11:30 AM Break
11:30-12:00 PM Speaker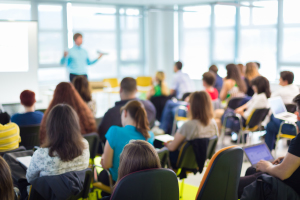 Raising Money for a Good Business (and for Good)
JOHN TABIS, Founder and CEO, The Bouqs Company
12:00-12:30 PM Speaker
Scaling Enterprise Solutions to Global Ventures
BEN KNEPPERS, Co-Founder and COO of Bureo
12:40-1:30 PM Breakout Session II (choose one option)

Panel (Main Room)
Measuring Impact
GLENN PARISH, Social Ventures Advisor, Punjammies
KATHLEEN TALBOT, Senior Sustainability Manager of Reformation (a B corp company.)
KARA GERSON, Executive Director, Voss Foundation
Moderator: JACLYN MULLEN, CEO of Jaclyn Mullen Media
Workshop (Breakout Room)
Models of Impact: Strategies for Inventing A Sustainable Social Business
MATTHEW MANOS, Founder & Managing Partner, verynice
1:30-2:30 PM Lunch + Group Activity
2:30-3:00 PM Speaker
Storytelling Through Your Brand
JESSIE SIMONSON, Co-Founder and Brand Director, 31Bits
3:10-4:00 PM Breakout Session III (choose one option)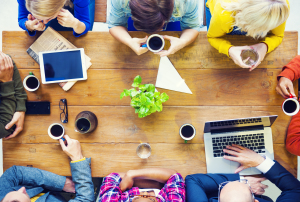 Panel (Main Room)
Engaging Employees In Social Good To Create A Strong Company Culture
LISA HOGEN Chief Development Officer at Kiva
RYAN SCOTT, CEO Causecast
LIBBY BALSIGER, Marketing Strategist for Chipotle Mexican Grill
Moderator: AUDREY BELLIS, Community and Development, Indie Desk
Speaker/Workshop (Breakout Room)
Merchandising Your Socially Good Company
JENNIE TUEBNER, Senior Merchandising Manager, TOMS
4:10-4:40 PM Day One Closing Speaker

How To Go Forth
IDO LEFFLER, Founder of Yoobi
4:40-5:00 PM Day One Wrap-up Chat
5:30-7:30 PM VIP Cocktail Reception*
@ Angel City Brewery – *VIP Happy Hour Ticket Required for Entry
FRIDAY, FEBRUARY 13, 2015

+ STRATEGIES THAT BUILD COMMUNITY AND MAKE AN IMPACT
9:00 AM Brunch + Networking
Special Ice Breaker Facilitated by SoulPancake
9:30-10:00 AM  Speaker
Making Stuff that Matters
GOLRIZ LUCINA, Creative Director and Co-Founder, SoulPancake
10:00-10:30 AM Speaker
Marketing Your Mission Without The Guilt
RYAN CUMMINS, Co-Founder, OMAZE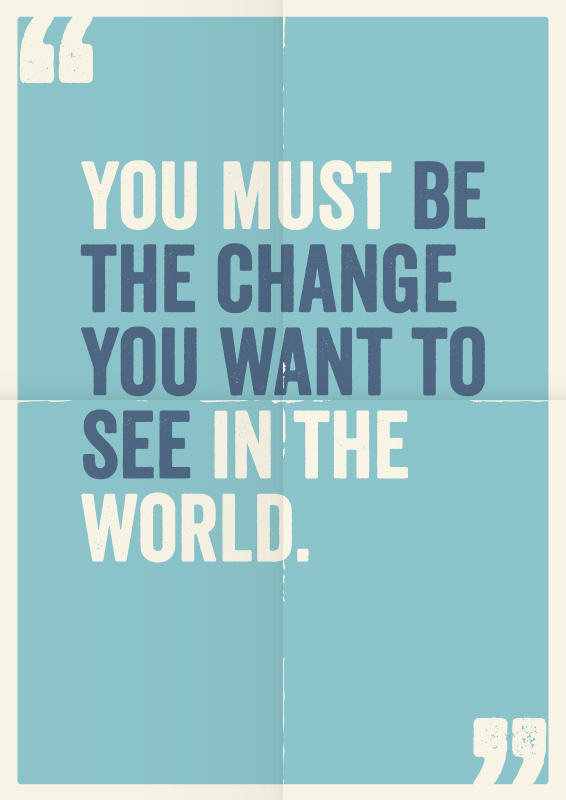 10:40-11:30 AM Breakout Session I (choose one option)
Speaker/Workshop (Main Room)
Persuading Big Partners To Collaborate
NAOMI HIRABAYASHI, CMO, DoSomething.Org
Workshop (Breakout Room)
Video for Good: Best Practices for Telling Your Story
Facilitated by AMBER J LAWSON, CEO Comedy Gives Back
11:40-12:30 PM Breakout Session II (choose one option)
Panel (Main Room)
How to Create a Movement or Social Campaign
MARIA REDIN, Head of Strategy, GOODCorps.
SIOBHAN MAHONEY, Managing Partner, Conscious Commerce, and Founder of CareFinancial
RYAN VAILLANCOURT, Senior Organizer, NationBuilder
LAUREN PAUL and MOLLY THOMPSON, Co-Founders, Kind Campaign
Moderator: AJ TESSLER, Magnolia's Hope
Workshop (Breakout Room)
Getting Stuff Done: Goal Setting. Actions = Impact.
AMANDA LOVELAND, Business Coach for Entrepreneurs
12:40-1:10 PM Speaker
Commitment to Seeing The Mission Through and Communicating The Results
DAVID HEATH, CEO of Bombas
1:10-1:40 PM Speaker
The Power of Small Steps, Big Advances
JOEY BERGSTEIN, General Manager & Chief Marketing Officer, Seventh Generation
1:40-2:00 PM Closing Activity and Conference Wrap-Up
6:30-9:30 Unofficial Wrap Party
The Heart Beats Event presented by General Assembly RSVP HERE
SPONSORS

SPEAKER BIOS
Laura Probst
Head of Social Goodness, The Honest Company
Laura joined The Honest Company in September 2014, and serves as Head of Social Goodness – leading philanthropic and corporate social responsibility efforts for the company. Her team is charged with ensuring the company fulfills its brand promise, to create a healthier and safer world for children and families. In this role, Laura oversees all philanthropic investments, employee engagement, product donations, cause-marketing partnerships, sustainability efforts and nonprofit alliances and partnerships.
Prior to joining Honest, Laura was the President and Founder of DO GOOD. MAKE MONEY., a Los Angeles based cause marketing consulting firm. Launched in 2005, DO GOOD specializes in helping companies and brands best achieve their business goals through philanthropy and community investment.
Over the past 15 years, Laura has worked with companies and brands at all stages of cause campaign development, from strategy, to creative development, to comprehensive campaign and project management. Laura has particular expertise in cultivating and managing strategic partnerships, developing cross-sector collaborations and coalitions to drive maximum impact.
Laura's clients have included, global brands like Warner Bros, NBC, Merck, ESPN, Dove, Dermalogica, WebMD, Seventh Generation and Sergio Rossi, as well early-stage social enterprises like Care2 and Charity Folks, celebrities like Demi Moore and Jessica Alba, and select nonprofits, including the National Domestic Violence Hotline and American Cancer Society.
Prior to founding DO GOOD., Laura developed strategic community engagement platforms in-house at Kirkland & Ellis, for Los Angeles County, and for clients like Dow Corning at Ketchum Public Relations. She got her start working with a women's empowerment organization in South Africa, helping ensure the viability of its micro-enterprise program through a strategic partnership with Woolworths. Laura graduated from the University of Virginia, and did her post-graduate work at UCLA.
Ido Leffler
Co-Founder & CEO, Yoobi
Ido Leffler is the Co-founder & CEO at Yoobi, a fun, ridiculously awesome school supplies company that engages kids through bright colors, cool designs, and most importantly, cause.
Yoobi is sold exclusively at Target (USA) stores nationwide. For every Yoobi item purchased, Yoobi distributes an item to a classroom in need, in the USA. By 2015, Yoobi aims to impact more than 30,000 classrooms, with the goal of changing the lives of over 750,000 kids.
Ido is also Co-Founder and "Chief Carrot Lover" of San Francisco based Yes To Inc. (the makers of Yes To Carrots, Yes To Cucumbers, Yes To Tomatoes, Yes To Blueberries and Yes To Grapefruit). Yes To is one of the leading natural beauty brands in the world (Yes To ™ is the # 2 natural beauty brand in the USA) with distribution in over 25,000 stores in over 20 countries (including Target, Wal-Mart, Walgreens, CVS, Kroger, Safeway, Publix, Ahold, Ulta, Whole Foods Market, Boots UK etc).
Ido sits on numerous corporate boards including Telecom New Zealand, Joyus, Ruby Ribbon, and the United Nations Foundation Global Entrepreneur Council, which aims to bring entrepreneurship and innovation to the United Nations.
Ido, co-authored the book "Get Big Fast and Do More Good," which was published in November 2013, and has received accolades from TIME, Entrepreneur, Forbes, SUCCESS Magazine, among others. "Get Big Fast and Do More Good" was named one of the top 5 business books of 2014 by 1800CEOREADS.com
Amongst other awards, Ido was named by Fast Company as one of the 1000 most creative people in business (USA 2014) by SmartCompany (Australia 2008) in its 30 top entrepreneurs under 30, by Women's Wear Daily as one of the top 12 beauty industry leaders under 40 (USA 2013) and by Australian Unlimited (An Australian government initiative) as one of the top 50 Achieving Australians outside of Australia (2013).
Ido attended the University of Technology Sydney where he earned his Bachelor of Business in Marketing & International Business.
Joey Bergstein
Chief Marketing Officer & General Manager, Seventh Generation
Joey Bergstein has been driving growth at Seventh Generation, America's iconic, leading maker of Eco-Friendly household and personal care products. Since joining in 2011, Seventh Generation has grown revenue double digits, dramatically increased its consumer base and has built a reputation for disruptive innovation and marketing including being a leader in digital and social marketing.
Before joining Seventh Generation, Bergstein was the Senior Vice President of Global Rum at Diageo, where he led the business to more than double in sales to over $1 billion with a mix of iconic advertising, disruptive innovation and global expansion. During this time he led the expansion of Captain Morgan around the world, transforming it into the fastest growing spirit brand in the world at the time. He also played a key leadership role in acquiring and expanding the ultra-premium rum, Zacapa, around the world.
As a Vice President Global Business Development at Molson in Canada, prior to his work with Diageo, Bergstein led the redevelopment of Molson's US business strategy and plans, created Molson's innovation team, launching several very successful innovations within 18 months and led M&A due diligence. He then led marketing for English Canada, overseeing a broad portfolio brands and growing the company's market share in a highly competitive market.
Bergstein began his career at Procter & Gamble, where he held marketing leadership roles over the course of ten years in Canada, France, the UK and the U.S. During this time his career was also marked by building teams to find and deliver innovative ways to drive growth.
Bergstein is a graduate of University of Western Ontario's, Richard Ivey School of Business.
His passions begin with his family: his super-wife, Andrea, who has founded Scribblitt (www.scribblitt.com), a website where kids can write, illustrate and publish their own books as well as his amazing daughters Tori (14) and Rachel (11) who teach him all he needs to know about social media. He loves to travel, ski and run.
Eileen Bartholomew
Senior Vice President of Prizes, XPRIZE
Eileen leads the Prizes team at XPRIZE, where she turns great ideas into audacious competitions that result in breakthroughs for the benefit of humanity.
Eileen Bartholomew has nearly 20 years of experience in building innovative programs for public, private and non-profit organizations. Prior to joining XPRIZE, Ms. Bartholomew served in leadership positions in several large and boutique management consulting organizations, including Navigant Consulting.
Ms. Bartholomew received her Bachelors degree from Harvard College and is a graduate of Singularity University.
Lisa Hogen
Chief Development Officer, Kiva
Lisa has 18 years of fundraising and communications experience working for national and international non-profits. She leads Kiva's fundraising and communications teams to develop unique partnerships with corporations and foundations to engage consumers and employees in lending on Kiva.
Prior to joining Kiva, Lisa served as the Chief Development Officer at Room to Read overseeing a global team responsible for raising the $30MM annual fundraising goal, along with managing their global marketing and PR efforts. Over a five-year period she built the fundraising team from 2 to 26 staff located across 6 offices located throughout the world including Hong Kong, London, Tokyo and New Delhi.
Lisa holds a bachelor's degree in environmental studies and economics from Tufts University. She lives in San Francisco with her husband and their two children.
Golriz Lucina
Creative Director and Co-Founder, SoulPancake
Golriz Lucina is the Creative Director and Executive Producer at SoulPancake, an award-winning media company founded by actor Rainn Wilson, that is quickly becoming a widely recognized brand for creating meaningful entertainment that explores the human experience and engages a socially minded, global audience. Golriz began at SoulPancake as the co-director of content when SoulPancake.com launched in March 2009 (before her two sons were born and before she forgot where she put her phone). She is one of the co-authors of the New York Times bestselling book SoulPancake: Chew on Life's Big Questions. With a background in sales, marketing, and education, and a passion for photography, people-watching (the non-creepy kind), and the visual arts, Golriz has established a distinct, authentic creative voice for SoulPancake. She holds degrees in literary arts and publishing, and thrives on building community and engaging with SoulPancake's audience across its digital content on YouTube, television content, and brand messaging work. Lucina recently directed the viral video, Kitten Therapy, which has already amassed over 6 million views.
Matt Pohlson
Co-Founder, Omaze
Matt Pohlson is the Co-Founder of Omaze, a start-up that offers the opportunity to win once-in-a-lifetime experiences to benefit charitable causes. Previously, he was the executive producer of content for the "Decade of Difference", the Clinton Foundation's global concert and television event, featuring the top echelon stars of film, music, politics, and sports. Before that he worked at McKinsey & Company in the media practice. His other credits include "Ricky and Ravi", a comedy he created for Fox Television Studios, and "Girl Rising", a documentary designed to spur investment in girls education in the developing world produced in partnership with the Clinton Foundation, the United Nations, and Queen Raina of Jordan. Matt holds an MBA from the Wharton School and a BA from Stanford, where he graduated summa cum laude.
Ryan Cummins
Co-Founder, Omaze
Ryan Cummins is the Co-Founder of Omaze, a start-up that offers the opportunity to win once-in-a-lifetime experiences to benefit charitable causes. Before that, he was the executive producer of content for "Decade of Difference", the Clinton Foundation's global concert and television event, as well as the creator of Untitled Thinkers, a media property based on a series of intimate conversations he filmed with over 120 Nobel Prize and Fields Medal winners, Pulitzers and Internet Pioneers. Ryan started his career in cause content as the first director on "Live Earth", the largest concert ever thrown, featuring 150 artists in seven major cities all on the same day. He holds a BA in economics from Stanford University, and an MBA from UCLA Anderson, where he was terrible at accounting.
Jennie Tuebner
Senior Merchandising Manager, TOMS
Do good. Feel good. Look good. As Senior Women's Footwear Digital Category Manager for TOMS Shoes, Jennie Teubner has set out to make fashion and sustainability blend together seamlessly. To her, having one doesn't mean you can't have the other. Previous to her role in Footwear, she was on the ground floor getting the merchandising, creative and digital strategy started for TOMS Marketplace. Working with over 60 brands and breathing life into their product and brand story. Jennie also jumpstarted TOMS Catalog and Direct mail program; integrating an omni-channel presence to enhance the customer experience.
Jennie harnesses years of experience working for top brands like Forever 21, Hearst, Women's Wear Daily and 7 For All Mankind. As the Global Senior Supervising Merchandiser/Creative Direction for Forever 21, Jennie honed her abilities to manage e-commerce in a global market, while maintaining creative control over projects by developing materials and overseeing designs.
Naomi Hirabayashi
Chief Marketing Officer, DoSomething.org
Naomi is the Chief Marketing Officer at DoSomething.org, one of the largest organizations for young people and social change in the US, where she oversees marketing, PR & talent relations for DoSomething.org national cause campaigns.
Naomi is a frequent speaker, with notable appearances at the Youth Assembly at the United Nations, the 24 Hours of Reality event on a panel with former Vice President Al Gore, and the Ad Age CMO Summit.
Naomi was named a "2013 People to Watch: Rising PR Stars 30 and under" by PR news.
Glenn Parrish
Social Ventures Advisor, Punjammies
Glenn Parrish brings more than 25 years of leadership experience working with businesses and philanthropy to make a lasting social impact through innovative and economically sustainable approaches.
He provides leadership to major corporations such as Golden State Foods and United Stationers to create employee mobilizing corporate foundations that unleash the power of businesses, through their employees, to make a difference in the lives of those in need. He helps these businesses thrive by becoming recognized community partners that attract and keep great employees and are able to compete in a marketplace that demands corporate social responsibility.
He has pioneered entrepreneurial social enterprises such as the Rising Tide. Through the purchase and management of tax-exempt bond financed affordable housing the Rising Tide has created a thriving business which provides both housing and the net operating income to support a cutting-edge program for former foster youth which empowers them to become self-sufficient, responsible, caring adults.
He currently serves on the board of directors of the Sacred Harvest Foundation. Sacred Harvest is a grant making foundation engaged in sustainable community transformation locally and internationally with substantial investments in the Philippines and local non-profit organizations.
David Heath
Co-Founder and CEO, BOMBAS
David Heath is the co-Founder and chief executive officer of BOMBAS. Prior to the launch in 2013, David dedicated two years to rigorous product testing and refinement to create the best performing and most stylish athletic-leisure sock available, while staying true to their mission of helping those in need. David holds a BA from Babson College with majors in Marketing, Management, and Entrepreneurship.
Previously, he led business development as one of the founding employees at UrbanDaddy and served as Executive Director of Membership Opportunities at Vibe Media, facilitating partnerships with top brands including J.crew, American Express, Conde Nast, and more. David also was previously the founder and operator of Talking Owls, a digital media consultancy, and Regalis Foods, a fine foods distributor.
As a true serial entrepreneur, David has assisted and invested with a range of start-up businesses from concept, through launch and continued growth. David has been seen on ABC Shark Tank, Bloomberg TV and NBC TODAY Show.
Kara Gerson
Executive Director, VOSS Foundation
Kara Gerson is Executive Director of Voss Foundation, a charity founded in 2008 by the directors of VOSS Water as an independent 501(c)(3) providing access to clean water, sanitation, and hygiene as a means to enable community-driven development in Sub-Saharan Africa and raising awareness of the ongoing need in that region. Originating her role, she has helped to shape and grow the organization from its offices in Oslo and New York, changing the lives of hundreds of thousands of people across the sub-continent.
Combining her love of learning and adventure with a passion for making the world a better place, Kara leapt at the chance to join a start-up nonprofit and use the platform of the well-respected VOSS brand to raise awareness about global development. Recognizing that carrying water is considered a woman's job in much of Africa, she spearheaded the annual Women Helping Women and African Bazaar events in four cities around the world that have improved the lives of women and girls, affording them brighter futures in the classroom and in their communities. Under Kara's stewardship, Voss Foundation has secured a dominantly high track record of providing sustainable access to clean water, sanitation, and hygiene to the communities it serves, thus far in the Democratic Republic of the Congo, Ethiopia, Kenya, Liberia, Mali, Swaziland, and Uganda.
Kara has been profiled for her work with Voss Foundation in publications such as USA Today, Financial Times' How To Spend It, The Wall Street Journal, and The Guardian. In 2013, she received Applause Africa's African Diaspora Award for being a Friend of Africa.
Kara has received a Bachelor of Arts degree from Bowdoin College and a Master of Arts degree from Columbia University. On social media, she's @karagerson.
Ryan Scott

CEO, Causecast
Ryan Scott is an entrepreneur, technologist and philanthropist with a passion for leveraging capitalism to create positive social change. After he took his first company public and sold it in 2001, Ryan founded Causecast. Bringing sophisticated technology to volunteer and giving programs, Causecast offers a one-stop platform for companies and organizations of all sizes to give back while actively engaging employees and customers in the support of the causes they care about.
His commitment to social change motivated him to form the Impact and Education sections of the Huffington Post with Arianna Huffington. There, he established one of the most important and popular publications in the world dedicated to the free exchange of ideas around emerging issues in CSR.
A sought-after speaker and presenter on topics including corporate social responsibility, social entrepreneurship and employee engagement, Ryan also serves as an active member of the Keiretsu Forum, the President's Council of Planned Parenthood, the Long Now Foundation, Methuselah Foundation and is a board member of the Taproot Foundation.
Ian Rosenberger
Founder and CEO, Thread
Ian founded both Team Tassy & Thread in 2010 in the wake of the Haiti earthquake. Team Tassy unlocks the inherent power in every person to end global poverty. Thread takes trash from poor neighborhoods & turns it into jobs & useful stuff people love. They work together under the same core philosophy: the biggest problem we face as a species is multidimensional poverty; ending it is entirely possible in our lifetime; & to do it, we need to invest in the poor to create as many dignified, sustainable jobs as possible. To date, Team Tassy has engaged almost 50 Haitians, preparing them and their families for employment. Thread has shipped nearly 200,000 lbs of recycled plastic out of Haiti to eventually be processed into fabric & turned into finished goods and jobs for Team Tassy families.
Ian's passion is built upon 10 years of experience studying economic redevelopment in Western and South-Central Africa, Central America, and the Caribbean. Prior to his professional career, Ian attended Penn State University, where he was elected as the university's Undergraduate Student Government President in 2003. He is a member of both the Lion's Paw and Parmi Nous Senior Honor Societies and is an Eagle Scout. In 2005, Ian placed 3rd on CBS: Survivor Palau and has since spoken to tens of thousands of people all over the country about his experiences on the show and in the developing world. Ian was born and raised in Pittsburgh, PA.
Vivien Luk
Executive Director, Team Tassy
Vivien Luk joined Team Tassy in 2012 as its first Executive Director steering its start up phase and building its infrastructure to eliminate global poverty. She focuses the team to define and measure impact while raising support for the organization to grow and thrive.  Prior to joining the team, Vivien spent seven years with The Forbes Funds, a foundation based in Pittsburgh, PA whose grant making and programming are dedicated to building the capacity of nonprofits.
Vivien is active in the community, having served on several nonprofit boards and as a judge for the Pittsburgh Jefferson Awards for Public Service, and co-founded PGH Party for a Purpose.  In 2008, she was recognized as one of Pittsburgh Magazine's "40 Under 40."  Having lived in Hong Kong, Guam, San Jose, LA, and Pittsburgh, she is fortunate to have many wonderful cities to now call home.
John Tabis
Founder and CEO, The Bouqs Company
John is passionate about disruptive businesses, cool brands, and showing love to the important people in his life. The Bouqs Company is a combination of those things, and he is thrilled to bring it to you and yours. Prior to launching The Bouqs Company, John worked in strategy consulting at Bain & Company, followed by increasingly senior roles in advertising and brand strategy. John's brand strategy experience includes the Gerber Baby, Disney, ESPN, ABC and ShoeDazzle.com brands, among others. John graduated Summa Cum Laude with a degree in Finance from the University of Notre Dame and earned his MBA with Honors from UCLA Anderson, where he studied on Fellowship.
Ben Kneppers
Co-Founder, Bureo
Ben is the Co-Founder and COO of Bureo Inc., a start-up operating in Chile and the United States focused on designing and manufacturing a unique line of sustainable skateboards, with seed investment from Patagonia. Bureo's innovative boards are manufactured in Chile through the team's initiative, 'Net Positiva', Chile's first ever fishnet collection & recycling program. Net Positiva provides fisherman with environmentally sound disposal points, while Bureo receives highly recyclable and durable raw materials. By offering recycled high quality products, Bureo enables ethically conscious consumers to support recycling development and job growth for local inhabitants.
Prior to launching Bureo, Ben was an internationally recognized sustainability consultant and entrepreneur,specializing in life cycle assessment (LCA) and corporate environmental and social responsibility. He holds an MSc in Strategic Leadership towards Sustainability and a BSc in Mechanical Engineering. An outdoor enthusiast and lifetime skater, Ben brings an unmatched passion for the environment and skateboarding to the Bureo efforts.

Matthew Manos
Founder & Managing Partner, verynice
Matthew Manos is an advisor and author interested in experimental economies, business as a medium for critical inquiry, and new methods for creative writing restriction. He is the founder of verynice, a global design and innovation consultancy that gives half of its work away for free to non-profit organizations. As of 2015, verynice has been able to provide over $1,500,000 worth of pro-bono design and consulting services in 45+ countries to benefit 300+ organizations thanks to a volunteer staff of 350+ practitioners. Now with offices in Austin, Los Angeles, and New York, the company is on track to donate $10,000,000+ in pro-bono services by 2020. In 2014, Los Angeles Mayor Eric Garcetti recognized verynice for the company's unparalleled commitment to pro-bono service for local non-profit organizations. Notable clients of verynice have included UNICEF, NASA, MTV Networks, NRDC, Edison International, Wikipedia, Google, Facebook, Kaiser Permanente, and Disney Imagineering. He holds a BA in Design Media Arts from UCLA (2010), and an MFA in Media Design Practices from the Art Center College of Design (2012).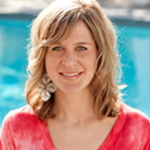 Libby Balsiger
Marketing Strategist, Chipotle
Libby Balsiger Biography February 2, 2015 Libby Balsiger directs marketing strategy for global food brand, Chipotle Mexican Grill, and is based in Los Angeles, California. She is recognized as a brand innovator through programs she launched in the Pacific Region, which includes the entire West Coast of the United States, Nevada and Arizona. The current grassroots field marketing strategy that Libby helped pioneer has generated an admirable 17 percent sales jump since 2013 at locations open for at least a year. Through solid company positioning and a consistent marketing trajectory, Chipotle quarterly earnings have exceeded $1 billion dollars. Recently, the company was touted by Time Magazine as "the food industry's fastest rising star," consistently reporting stock earnings far exceeding Wall Street's expectations. Fluent in Spanish, Libby has been instrumental in creating the National Bilingual Training and Leadership Development Program for Chipotle restaurants. This initiative brings employees together from diverse cultures and backgrounds and focuses on professionally empowering them to successfully advance in their working environment. As a philanthropic part of her job, Libby designed a collaborative plan with A Place Called Home. Chipotle, along with this youth outreach organization in South Central Los Angeles, helped revitalize an on-site urban garden to spark kids' interest in growing vegetables and cooking meals they could take home to their families. The multi-phase plan has created urban gardens beyond the educational center in order to bring food access to the surrounding underserved community. The recent groundbreaking celebration of a garden at Newton Police Station received press coverage from major media outlets. Chipotle is committed to sourcing the best possible ingredients through their vision of "Food With Integrity," and serves more Responsibly Raised™ meat and local produce than any other restaurant in the United States. Because of this commitment to serving better food, Libby has had the unique opportunity to cook alongside world-renowned chefs including: Jamie Oliver, Bobby Flay and Chipotle founder and Co-CEO Steve Ells. Libby holds a Master's Degree in Organizational Development and Leadership Studies from the University of San Francisco, and two Bachelor's Degrees from the University of Colorado at Boulder, one in Spanish Language and Literature, the other in Communication.
Siobhan Mahoney
Managing Partner Conscious Commerce and Co-Founder of CareFinancial
Siobhan Mahoney is a Partner at Conscious Commerce the digital platform founded by Olivia Wilde and Babs Burchfield to create conscious content and promote the conscious capitalism movement. Conscious Commerce has collaborated with TOMS, H&M Conscious Collection, Birchbox, Anthropologie, Maiyet, Indego Africa, EKOCYCLE, Global Citizen Festival, Global Poverty Project and is a leader in the promotion of conscious brand start-ups. Siobhan co-created the national activation and online campaign #ADayWithoutWaste, a collaboration between the musician Will.i.Am, Coca-Cola and Global Citizen Festival to promote recycling via participants social media. Siobhan is also the Co-Founder of CareFinancial, the first impact based payment solutions company that donate 25% of all fees to non-profits in our clients name.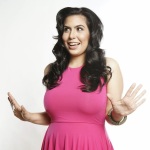 Audrey Bellis
Community and Development at Indie Desk
Audrey currently oversees all Community and Development for Indie Desk (downtown's first coworking space) and is a founding member of Grid110; a community project to bridge the class A office space gap for DTLA tech start ups. She also serves as the Chief Strategist for What If 360, and is producing the #WhatIfLA conference in June. Audrey was named by Tech Out LA as a key player in building the Downtown/Eastside Tech Scene. She has been published by The Huffington Post, GOOD, The Times of Israel, Morocco World News.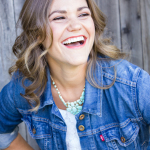 Amanda Loveland
Business Coach
Amanda is well known for her unconventional approach to building businesses, which fosters dramatic and consistent financial results for entrepreneurs in record time. She is the creator of the Genuine Sales system which empowers people to sell in their own unique way, and she is a business mentor for entrepreneurs building empires that make a difference all over the world. After spending years trying to find a way to make consistent money as an entrepreneur (investing in programs, reading books, asking for advice), she kept hoping there was some secret sauce to succeeding as a business owner.
The secret sauce was never discovered, so Amanda decided to whip up a batch for herself. She has dedicated her life to applying Universal Laws and business knowledge to create financial results in her life and in the lives of others. She specializes in helping entrepreneurs to create consistent cash flow in their new and growing businesses, and believes that if you're not making money, you're not making an impact.
She is certified as a Dream Builder Coach through the Life Mastery Institute and as a Parent Coach through the Parent Coaching Institute. Amanda lives in beautiful Los Angeles, California with her crazy cool husband, Bret and their cat – child, Chase. In addition to being totally passionate about her business and those of her clients, she is also an avid jogger, an author of children's books, and a fan of bouncing around trampoline parks like a small child.
Ravi Patel
Co-CEO, This Bar Saves Lives
Ravi serves as Co-CEO of This Bar Saves Lives, which he founded with actors Ryan Devlin, Todd Grinnell, and Kristen Bell. TBSL gives a meal to a starving child for every fruit and nut bar they sell. Ravi also co-manages an investment group which focuses primarily on health, wellness, and social enterprise startups.
His directorial debut is the real-life romantic comedy Meet the Patels, Executive Produced by Academy Award Winner Geralyn Dreyfous. The film features Ravi's family and his comedic take on a sequence of events that involve his mother and his love-life. The film has been recently acquired by Alchemy for national theatrical release this summer.
As an actor, Ravi is most recognized for his work on Scrubs, It's Always Sunny In Philadelphia, Transformers, Powder Blue, The New Normal, and every failed pilot from the last ten years.
Prior to joining the entertainment industry, Ravi was an investment banker and later founded the popular poker magazine All In. He graduated from The University of North Carolina with double majors in Economics and International Studies. He's a die-hard Bears fan with incredible hipster-adjacent hair.
Amber J Lawson
CEO, Comedy Gives Back
Amber J. Lawson is committed to making an impact by leveraging platforms & content. Most recently she has assembled a team of You Tube certified experts to help non-profits succeed on You Tube. Lawson is the co-founder & CEO of the 2014 Emmy & Streamy-nominated & IAWTV award-winning Comedy Gives Back, leveraging comedy across multiple platforms in order to raise money for charities through a global digital telethon, in partnership with YouTube, SXSW, Yahoo!, Team Coco, IFC and Dailymotion. She is a programming & distribution executive, super connector and multiplatform storytelling strategist of platform appropriate high-quality long & short form entertainment with a hands-on knowledge of digital media content business including interactive and social network integration & activation, monetization across platforms. Served as Head of Video Programming & Originals at AOL and led the US acquisitions & development for Babelgum.com overseeing their international comedy business. Lawson is a judge of the 2014 AdWeek Watch awards and host of the 2014 MIPTV digital fronts.
Nominated for 2010 PGA Top 25 in Digital and awarded the 2011 NATPE Luminary Award. Chairman of the Membership Working Group of Interactive Media Peer Group of The TV Academy (Emmys), and serves on multiple advisory boards. 2014 Raytown Hall of Fame Inductee.
Ryan Vaillancourt
Co-owner Gelateria Uli and Senior Organizer, NationBuilder
Every big move I've made in my life has been in pursuit of community. I started out in journalism because I love talking to and listening to people. As a reporter, my paper tasked me in 2007 with covering downtown Los Angeles. I promptly moved to the emerging neighborhood. I won awards for profiling the pioneers, risk-takers, and creators who were building the new DTLA from scratch. But I got bored just writing about the creators making it happen. So in 2013, my wife quit her career in finance, I ditched journalism – and we opened a craft gelato shop and cafe in the heart of our neighborhood. Research on how entrepreneurs could infuse their business with a spirit of community led me to NationBuilder, where I study the principles and strategy of building movements. Today I focus on helping brands apply these ideas to build community around their mission. When I'm not conceiving new engagement plans, I'm either washing dishes at the gelateria, riding my bike, or teaching myself latte-art (it's really hard – I still stink at it). My favorite gelato flavor – coconut lemongrass – is one I invented.
Maria Redin

Strategy Lead and General Manager, GOOD corps
Maria is Strategy Lead and General Manager at GOODcorps where she focuses on the intersection of business and social innovation. Prior to GOODcorps, Maria worked as interim CEO of Creable, a boutique creative studio in downtown LA, and IDEO where she was part of the Business Design practice. Maria has also led her own engineering consulting practice, spent time at Mattel's Project Platypus, and the MIT Media Lab where she created monitoring systems for climbers on Mount Everest. Maria holds an MBA from the Wharton School of Business, and an MS and BS degree in Computer Science from MIT. She loves spending time with her family, traveling to faraway places and ballroom dancing.
Lauren Paul & Molly Thompson
Co-Founders, Kind Campaign
In February 2009, while attending Pepperdine University, Lauren Paul and Molly Thompson joined forces. Having both been affected by female bullying throughout their youth, the young women decided to create change by giving females a platform to speak out about this universal experience. What began as an idea for a documentary about girl-against-girl bullying, ultimately became Kind Campaign, a multi-platform movement that h:as transformed hundreds of thousands of lives, friendships, classrooms and communities all over America and Canada.
Immediately upon graduating with degrees in Film and Television production, Lauren and Molly drove across the country for two months to shoot their documentary and began to implement their school program into schools across the nation. Their documentary, Finding Kind, was released in theaters in New York and Los Angeles, was accepted and awarded in over 20 film festivals and has screened in thousands of schools across America and Canada. Finding Kind now plays in schools and communities almost every day of the school year and serves as a life-changing educational tool for students across America and Canada.
Lauren and Molly have personally spoken with their assembly program in over 300 schools across North America and have completed six international anti-bullying school tours, reaching hundreds of thousands of students with their message.
They are excited to continue their work of the last six years by creating the Kind Kit. Set to release in Fall 2014, the Kind Kit is a comprehensive anti-bullying curriculum which will include all things Kind Campaign: The Finding Kind documentary, the assembly program on DVD, Kind Campaign materials, and a copy of their 19-week Kind Club curriculum. With their film, assembly program, school tours, Kind Club curriculum, Kind Camp, and their strong online presence and community, Kind Campaign serves as the premiere anti-bullying movement for girls and has impacted millions of individuals across the globe.
Kathleen Talbot
Senior Sustainability & Business Operations Manager, REFORMATION
Kathleen joined Reformation in 2014 to help further the brand's mission to lead and inspire a sustainable way to be fashionable, and challenge the status-quo within the industry. Created entirely in their own factory in Downtown Los Angeles – Americas's first sustainable sewing factory – Reformation designs and manufactures stylish, eco-conscious collections at a fraction of the environmental impact generated by most fashion brands. Kathleen directs the company's sustainability programs, ranging from fabric sourcing to supply chain compliance and operational efficiencies. Also deeply involved in consumer-facing campaigns and services, Kathleen works to raise awareness around the impact fashion has on the environment, and Reformation's sustainable solutions.
Prior to joining Reformation, Kathleen worked as a Sustainability Officer for a liberal arts university and as a National Science Foundation consultant for public school districts to design and implement sustainability programs across curriculum, campus operations, and community-engagement.
Kathleen holds bachelor's degrees in Global Development, Latin American Studies, and Economics from Seattle Pacific University, and received her MA in Sustainability from Arizona State University's School of Sustainability.