MEET THE TEAM
GAIL // Co-Founder & Co-Executive Producer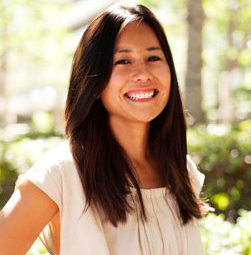 Gail Cayetano Classick is a Partner in Cayetano Legacy Collection, a statement jewelry line that works with communities of women artisans to source and handcraft each product in the beautiful yet still third world country of the Philippines. The company also runs training programs teaching women how to do business on an international level. As a first generation Filipino-American, Gail, along with her sisters, and business partners, Karen and Christine, strive to give 'hand ups, and not just hand outs' back to the country that has given them their heritage, encouraging job creation and economic growth in a part of the world where it is still most needed. The line is sold in third party retailers such as Bloomingdale's, Zappos, Bluefly, in over one hundred boutiques across the country, and on the company's own e-commerce site.
Gail is a recipient of the Stevie Award's 'Best Young Entrepreneur' honor and was named to the Los Angeles Business Journal's 'Twenty In Their Twenties' list in 2010. She serves as Chairwoman of the Children's Miracle Network's Extra Life fundraiser, as well as on the Board of Directors for the Toast Our Vets Foundation.
MEG // Co-Founder & Co-Executive Producer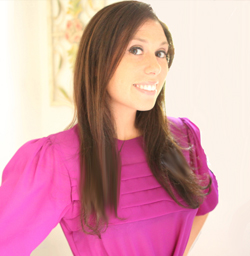 Megan Sette is the founder of M Collaborative, a boutique marketing + communications agency that works with conscious brands to build community and make a greater social impact, both online + offline. She created her first organization at the age of 10, built her first website in 1997, and by the age of 16 found herself working for Hyperion Solutions, an enterprise software company that was later acquired by Oracle. Post college she spent 10 years in the nonprofit sector, before launching an entity that combined her passions for storytelling, innovation and helping people. Throughout her career she has worked with a range of businesses, from fortune 500 companies, to NGOs, and has lent her consulting expertise to everything from apps, to political campaigns.
Meg is also a Founding Board Member for GRID110, an economic and community development organization in partnership with the office of the Mayor, designed to activate the startup ecosystem in downtown LA by providing entrepreneurs with office space, mentorship and resources. The first program cycle is focused on accelerating fashion-tech companies, but there are plans to expand the organization to other locations and industries in the near future.
SAM // Marketing and Outreach
Sam Avery is a graduate of the Boston University Media Ventures program, which focuses on entrepreneurship, media and technology. She is currently working full time in the events department at YouTube and passionate about changing the world through conscious commerce and strategic partnerships.
CHARMY // Program Lead
Leona Charmy Chu is the product manager at HCDG Los Angeles LLC, providing global sourcing and manufacturing to the apparel industry. Throughout her career she has worked with a range of brands from Fortune 500 companies to independent designers and lent her expertise through each phase of apparel manufacturing from product development to import logistics. She truly feels that the whole is greater than the sum of its parts and applies that belief to fostering communities that strive to leave the world a better place.
ERIK // Content Production
Erik Weber works for Mucker Lab. He previously headed up the Content Marketing team at ZEFR, which has become one of the leading resources for the digital video industry. He participated in the early and effective use of digital marketing as part of the "New Media" team for Barack Obama's 2008 presidential campaign at the Chicago headquarters. After the campaign, Erik got his law degree from DePaul University, where he obtained a certificate in intellectual property and served as the copyright research assistant for Professor Margit Livingston.