MEET THE 2017 SPEAKERS








VENUE
PLAYA STUDIOS
This year we're going to the west side!
PLAYA STUDIOS
11260 PLAYA COURT
CULVER CITY, CA 90230
A new space, designed for productions, presentations, and playful collaborations with great creative minds. http://www.playastudiosla.com/


SCHEDULE
DAY ONE:
THURSDAY FEBRUARY 16, 2017
For the Good of Humanity
8:00 AM
Check in + Breakfast
9:00 AM
Main Room: Welcome
#HAVEHEARTDOWELL
Speakers: Gail Cayetano & Meg Sette,
Co-Founders, The Heart Series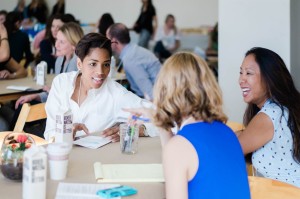 9:15 – 9:30 AM
Main Room: Opening Activity
FIND YOUR WORD OF INTENT
Facilitator: Chris Pan, Founder and CEO MyIntent
9:40 – 10:10 AM
Main Room: Opening Talk
10 TRENDS IN 10 MINUTES
THE LATEST FOR HUMANITY
Speaker: Melissa Lavigne-Delville, Founder, Culture Co-op
10:10 – 10:40 AM
Main Room: Talk
ALIGNING PASSION + GOOD FOR GLOBAL IMPACT
Speaker:  Ann Wang, Founder and CEO, Enrou
10:50 – 11:40 AM Breakout Sessions (choose one option)
Main Room: Panel
REINVENTING THE GAME: ESTABLISHING MEANINGFUL BUSINESS RELATIONSHIPS
Moderator: Justin Wolff, Chief Giving Officer, Yoobi
Speaker 1: Rachel Roy, Founder, Rachel Roy Clothing Line
Speaker 2: Monika Wiela, CEO, Give Back Box
Speaker 3: Danielle Silber, Corporate Alliances, International Rescue Committee (Rescue.org)
The Study: Workshop
IDENTIFYING YOUR VALUES: THE FUNDAMENTALS OF GOOD LEADERSHIP
Facilitator: Lisa Capa, Adjunct Faculty, Presidio Graduate Schoo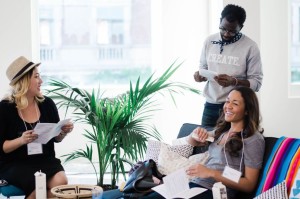 l
Sponsored by Presidio Graduate School
11:50 – 12:40 PM Breakout Sessions (choose one option)
Main Room: Panel
CREATING A DIVERSE & INCLUSIVE CULTURE
Moderator: Estelle Reyes, Director of Community Engagement, Los Angeles Clean Tech Incubator
Speaker 1: Abby Maldonado, Diversity & Inclusion, Pinterest
Speaker 2: Madeline Di Nonno, Executive Director, Geena Davis Institute
The Study: Workshop
GETTING REAL: HOW TO HAVE TOUGH CONVERSATIONS TO BUILD STRONGER TEAMS
Facilitator: Wendy Wecksell, Interim CEO, I AM THAT GIRL
and Rachel McGowan, Program Director, I AM THAT GIRL
12:50 – 1:50 PM
FOOD FOR THOUGHT
Main Room: LUNCH
2:00 – 2:50 PM
Main Room: Panel
MAKING YOUR MESSAGE GO VIRAL AROUND THE WORLD
Moderator: Aaliyah Williams, VP of Digital Production & Content, MACRO Ventures
Speaker 1: Jason Djang, YouTube/Google Education
Speaker 2: Adam Mordecai, Editor-at-Large, Upworthy
Speaker 3: Jaclyn Lindsey, Cofounder and ED, Kindness.org
3:00 – 3:30 PM
Main Room: Activity
GIVE + GET
3:40 – 4:10 PM
Main Room: Talk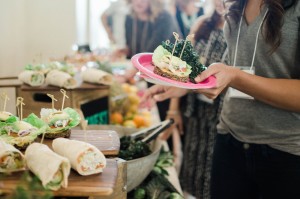 BUILDING COMMUNITY TO SOLVE THE BIGGEST CHALLENGES
Speaker: Richard Wolffe, CMO, Global Citizen
4:20 – 4:50 PM
Main Room: Talk
THE TRIPLE BOTTOM LINE
Speaker: Kabira Stokes, CEO & Founder, Isidore / Homeboy Recycling
4:50 – 5:00 PM
Main Room: Day One Wrap Up
WHAT HAVE WE LEARNED?
Speakers: Gail Cayetano & Meg Sette,
Co-Founders, The Heart Series
6:00 – 8:00 PM
HEART TO HEART:
THE AFTER HOURS EVENT
A special add-on experience at the headquarters of Headspace, the meditation app.
DAY TWO:
FRIDAY FEBRUARY 17, 2017
Movement Towards the Future
8:30 AM
Breakfast + Networking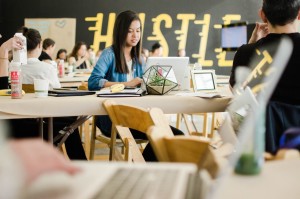 9:00 – 9:05 AM Welcome Back
LET'S SEE WHAT THE FUTURE LOOKS LIKE
Speakers: Gail Cayetano & Meg Sette,
Co-Founders, The Heart Series
9:10 – 9:25 AM
Main Room: Opening Activity
9:35 -10:05 AM
Main Room: Opening Talk
A NEW MODEL TO SERVE A HIGHER PURPOSE
Speaker: Sam Polk, Founder, EVERYTABLE
10:15 – 11:05 AM Breakout Sessions (choose one option)
Main Room: Panel
TACKLING DESIGN THINKING AND INNOVATIONS
Moderator: Kat Yalung, Director, Startup Launch Program, Bixel Exchange
Speaker 1: Johan Karlsson, Managing Director, Better Shelter
Speaker 2: Jeremy Wall, CEO & Founder, Lumenus
Speaker 3: Deanne Bell, Founder, Future Engineers and Host of CNBC's Make Me a Millionaire Inventor
The Study: Workshop
PITCHING YOUR GOOD WORK TO THE PRESS
Facilitator: Vanessa McGrady, Contributor, Forbes
11:15 – 12:05 PM Breakout Sessions (choose one option)
Main Room: Panel
THE FUTURE OF SOCIAL RESPONSIBILITY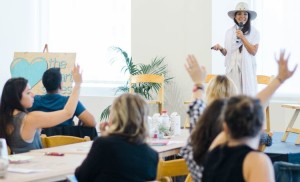 Moderator: Kip Stringfellow, Director of Strategic Relations, Singularity University
Speaker 1: Steph Ryan, Community Head, B LAB
Speaker 2: Erica Stanulis, Head of CSR, GoPro
Speaker 3: Guarav Bhattacharya, CEO, InvolveSoft
The Study: Workshop
ALIGNING WITH THE RIGHT CAUSE
Facilitator: Charles Huang, Founder & CEO, PandaPay
and Julia Moran, Director of Marketing, PandaPay
Sponsored by PandaPay
12:05 – 12:45 PM
SUSTAIN YOURSELF
Main Room: Lunch
12:40 -1:00 PM
Main Room: Mid-Day Stretch Activity
MOVEMENT TOWARDS THE FUTURE
Facilitator: Christopher Scott, Choreographer + Dancer
1:00 – 1:30 PM
Main Room: Fireside Talk
UTILIZING THE ARTS AS A TOOL FOR CREATIVITY AND INNOVATION
Moderator: Maggie Chieffo, Editor, Amy Poehler's Smart Girls
Speaker 1: Nigel Lythgoe, Cofounder, Dizzy Feet Foundation
Speaker 2: Adam Shankman, Cofounder, Dizzy Feet Foundation
1:40 – 2:10 PM
VIRTUAL REALITY X SOCIAL GOOD
Main Room: Closing Talk
Speaker: Molly Swenson, COO RYOT/aol
2:10 – 2:20 PM
#HAVEHEARTDOWELL
Main Room: Awards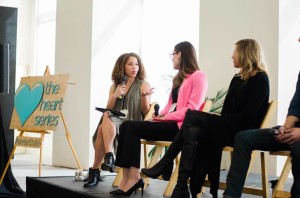 2016 Winner & Staff Choice Presenter: Falling Whistles
2016 Winner & People's Choice Presenter: Lava Mae
2:20 – 2:30 PM
Main Room: Closing Notes + Activity
WHAT'S NEXT?
Speakers: Gail Cayetano & Meg Sette,
Co-Founders, The Heart Series
2017 SPONSORS

SPEAKER BIOS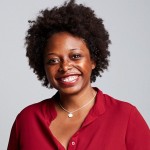 Aaliyah Williams, VP Digital Content and Production, MACRO Ventures
Prior to MACRO, Aaliyah created and produced branded content for Fox Digital Studio, AOL, and independently produced "Buppies" which became BET's first original web series. She also ran the content division of Russell Simmons' YouTube channel, All Def Digital. While there, Aaliyah conceived and produced comedy, music, and pop-culture series and sketches that amassed over 54 million views in the channel's inaugural year. Aaliyah later founded Just A Rebel, Inc., a digital production nd creative strategy company. Her clients included Judy McGrath's Astronauts Wanted where she generated 1 billion impressions for Lilly Singh aka iiSuperwomanii's "A Trip To Unicorn Island" documentary feature film that is now available on YouTube Red. At MACRO, Aaliyah is excited about the premium digital slate she curated and oversees. She is a Film Independent's Project: Involve and Sundance alum. Ms. Williams is a Harvard graduate, was raised in Arkansas and Oklahoma, and now calls Los Angeles home where she can be found hiking and running for no apparent reason.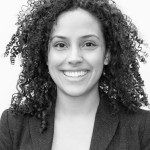 Abby Maldonado, Diversity & Inclusion, Pinterest
Abby Maldonado is the Diversity Programs Manager at Pinterest. She helps lead Pinterest's efforts to diversify its workforce through external outreach and by implementing data driven internal programs. Prior to her diversity role, Abby managed Pinterest's intern program as a member of the University Recruiting team and travelled to campuses to recruit the next generation of Pinterest employees. She is a member of the Workforce Investment San Francisco Board. Abby earned a degree in labor relations from Cornell University's ILR School.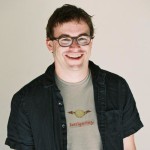 Adam Mordecai, Editor-at-Large, Upworthy.com,
Adam Mordecai is the Editor-at-Large of Upworthy.com. He covers social justice, parenting, and immigration issues. He helps produce video shorts for Upworthy. He gives talks around the country about how to make progressive ideas reach larger audiences. He advises organizations and brands on how to tell stories that engage folks and create empathy. He is tolerated by his wife and children. No, he probably can't make that thing you made "go viral." (Unless it's really good. Even then, who knows.)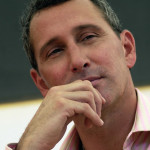 Adam Shankman, Co-Founder, Dizzy Feet Foundation
Adam Shankman has made a name for himself as one of the most diverse and sought-after filmmakers in Hollywood, who for nearly three decades has enjoyed success as a director, producer, choreographer, and author. Shankman and his sister, Jennifer Gibgot, are partners in Offspring Entertainment, which currently has an overall producing deal with Warner Bros. Television and Warner Horizon. They have various upcoming projects on the film and television development slate, including a miniseries in development at HBO. Shankman also has the second of his young adult novels coming out next year with Simon and Schuster. On the small screen, Shankman served as a guest judge on the Emmy Award winning reality show, SO YOU THINK YOU CAN DANCE for eight seasons. In addition to his career in entertainment, Shankman is equally dedicated to charity work. He serves on the board of the Trevor Project and co-founded The Dizzy Feet Foundation, with dance philanthropist, Nigel Lythgoe.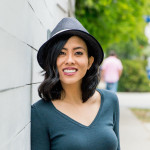 Ann Wang , CEO and Co-founder, Enrou
Ann grew up with a thirst for creative social innovation. Knowing that there had to be a way for people who believed in a better world like herself to make a lasting impact in their daily lives, Ann combined her passion for social activism and great storytelling with the business skills she learned growing up as the daughter of an entrepreneur to found Enrou. Ann studied International Development at UCLA and has worked with activism organizations like the UN, Invisible Children and Charity Water. She won the first ever $400K Forbes Pitch Competition and named Forbes 30 Under 30 in 2016. Ann also serves as the youngest member of the UCLA Alumni Board, and was listed as LA's top CEOs to watch in 2015.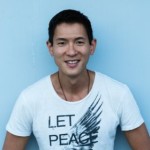 Chris Pan, Founder, My Intent
Chris is Founder and Steward of MyIntent.org which is asking the world "What's Your WORD?" with the mission of being a catalyst for meaningful conversations and positive energy? Your WORD is something you want to have more of in your life or a challenge you want to overcome. MyIntent then engraves each person's WORD into a wearable bracelet or necklace as a daily reminder and conversation starter. His current word is INSPIRE – to be in touch with Spirit to inspire others. Previously, Chris worked at Facebook driving user growth, mobile, and ad products. He also taught mandarin to Mark Zuckerberg while working on enabling Facebook for users in China. Before Facebook, Chris was a Marketing Director at PepsiCo, and a senior consultant at McKinsey. He has a passion for new experiences, playing guitar, as well as physical and inner fitness. Chris holds a MBA from Harvard.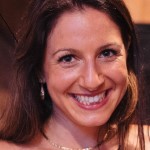 Danielle Silber, Corporate Alliances, International Rescue Committee.
During her nine year tenure at the IRC she has built a team focused on building strategic corporate partnerships to bolster the IRC's programmatic reach and to raise awareness amongst ever-growing audiences. She is proud to work with luminary brands like HBO, Kate Spade, Whole Foods Market, Chipotle, Warner Bros. Focus Features, and TripAdvisor. Meanwhile she has had the privilege of designing campaigns with celebrity champions including the cast of Game of Thrones, and believe it or not, Batman, Superman, Wonder Woman and the rest of the Justice League (They DO exist). She feels lucky to have had the privilege to introduce global projects like family planning services for women in emergency and remote settings, and to cultivate national initiatives like IRC's refugee farming, nutrition and culinary entrepreneurship program: New Roots. Before joining the IRC, Danielle taught International Studies at Washington University in St. Louis, where it became clear that students and community members alike were not apathetic to crises affecting the rest of the world, but rather eager for engagement. In her spare time, Danielle has served on the board of COLAGE, a national advocacy and education organization by and for people with one or more Lesbian, Gay, Bisexual and/or Transgender parents. In this capacity, she has been featured in media outlets including 20/20, CNN.com, Washington Post, MTV.com, The Advocate, and St. Louis Post Dispatch. She holds a BS in African History and International Studies from Washington University in St. Louis. She continues to be inspired by the innovative ways that private and public sector actors, and members of diverse social interest groups can come together to make meaningful change and a world that we all want to be part of.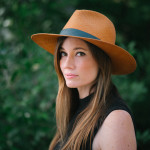 Deanne Bell, CEO and founder, Future Engineers
Deanne Bell is an engineer, entrepreneur, television host and public speaker. As founder and CEO of Future Engineers, an online education platform that issues national innovation challenges for K-12 students aimed at getting youth excited about the field of engineering. Future Engineers' inaugural 3D printing challenge series was developed with the ASME Foundation with technical assistance from NASA, as a joint commitment to the White House Maker Initiative. Future Engineers is a 2016 Small Business Innovation Research grant awardee from the US Department of Education and was named a Breakthrough Award winner by Popular Mechanics in 2015. Deanne's love for creative problem-solving from a young age ultimately inspired her to pursue a career in the field of engineering. She received a B.S. in mechanical engineering from Washington University in St. Louis, went onto design opto-mechanics for military aircraft sensors and worked as a senior application engineer for a CAD software startup. In 2006, Deanne launched her television career. Her hosting credits include CNBC, ESPN, Discovery Channel, National Geographic, PBS, and DIY Network.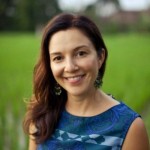 Erica Stanulis, Social Responsibility, GoPro

Erica Stanulis is the Director of Global Corporate Social Responsibility at GoPro. She graduated from Purdue University with a BS in Chemical Engineering and pursued her MBA in Leadership and Organizational Change at the Graziadio School of Business, Pepperdine University. Erica has more than 15 years of Process Excellence experience optimizing operations for the chemical, automotive, nutraceutical, biotech and tech industries. During a surf and backpacking trip to Morocco, Nepal, Indonesia and Chile, Erica experienced the impacts of tourist pollution and the resulting efforts needed to rehabilitate ecosystems. Since that time, she has made it her personal goal to support organizations in the social sector geared toward altruistic and mission-based operations. In her current role at GoPro, Erica helps provide sustainable solutions to organizations with limited resources and is a champion for GoPro to continue fostering positive social and environmental practices. Erica Stanulis resides in the Bay Area of California and enjoys traveling to combine volunteer opportunities with yoga, surfing and kiteboarding.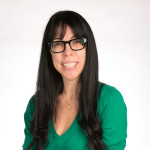 Jaclyn Lindsey, Founder, Kindness.org
Jaclyn has been in the nonprofit sector for more than a decade with a love for connecting people to passions. After helping to lead fundraising at charity: water for more than 3 years she left in 2015 to co-found a new nonprofit, kindness.org, with a mission to inspire and educate people to choose kindness. She's an adrenaline junkie who loves dessert, laughing and adventuring around the world with her husband.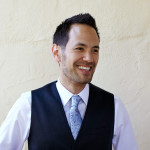 Jason Djang, Creator Education, YouTube
Jason Djang manages creator education at YouTube Space LA, empowering digital influencers with the production skills and resources to experiment on the platform. At the intersection of social impact and creativity, he was appointed by President Obama as the first Director of Video at the White House and served as Digital Director at Girl Rising, a film and campaign for girls education.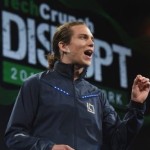 Jeremy Wall, Founder and CEO, Lumenus
"A pioneer in the burgeoning industry of wearable technology, Wall was referred to as the "Steve Jobs of the Outdoor Industry" by Outside Magazine. A background in functional fashion development and a near death experience led to the foundation of his company Lumenus–a venture pioneering the future of smart-safety. As an outdoor enthusiast and designer at heart, Wall applies his real-world experiences to his work and approaches creative problem solving from a human-centric design perspective. Passion for creation and insatiable desire to continually innovate push him forward daily."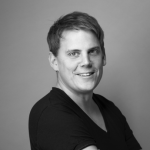 Johan Karlsson, Managing Director, Better Shelter
Johan Karlsson is the Interim Managing Director at Better Shelter, a social enterprise with a mission to develop and provide innovative housing solutions for the millions of people who lose their homes during conflicts and natural disasters – at prices so low that as many people as possible will benefit from them. Johan initiated the project in 2010, and has since then developed the product with a team of designers and engineers, in partnership with UNHCR and the IKEA Foundation. Johan has a BFA in Design from Gothenburg University, an MFA in industrial design from Konstfack University College in Stockholm and an MBA from Stockholm School of Economics.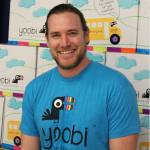 Justin Wolff, Chief Giving Officer, Yoobi
Justin oversees the company's buy one, give one program, developing strategic partnerships in order to ensure that donated supplies make their way to the kids that need them most, right here in the US. Justin is responsible for placing the give at the center of Yoobi's culture—keeping it a defining characteristic, whether it's product packaging, design, marketing or operations. He also works with Yoobi retail to develop close relationships with local school districts to maximize back to school engagement. Previous to helping build Yoobi from the ground floor up, Justin pursued a career in corporate law, practicing at Paul, Hastings LLP in New York City and Hong Kong, and Akin, Gump LLP in Los Angeles where he specialized in project finance with an emphasis on the renewable energy sector. The son of a teacher, and compelled by a strong desire to make a tangible impact serving a positive social cause, Justin began volunteering at public schools in South Central Los Angeles. Here he developed a firsthand perspective on the tough realities facing America's classrooms and even helped organize a spoken-word poetry club before the company itself became a fully realized vision. Born in South Africa, Justin was raised in Los Angeles and attended Berkeley before joining the Israeli Defense Forces as a paratrooper. He remained in Israel following his service, working in advertising and sales for a media tech company, before returning to the U.S. to pursue his juris doctorate degree at Cardozo School of Law in New York City.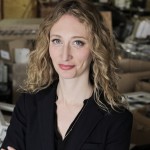 Kabira Stokes, CEO, Isidore/Homeboy Recycling
Kabira Stokes is the CEO of the newly launched Homeboy Recycling, after her years as Founder and CEO of Isidore Electronics Recycling, both full service e-waste recycling social enterprises that provides work opportunity for people who have come out of the criminal justice system. Kabira holds a Master's degree in public policy from the University of Southern California with a focus on criminal justice reform and environmental governance. She has consulted for the non-profit Green For All and worked for the City of L.A. as Senior Field Deputy for (then) City Council President Eric Garcetti. She is a graduate of Vassar College with a Bachelor's degree in Sociology and Spanish. Honors and awards include: CSQ's "Innovation and Technology NextGen 10" (2016), inaugural "Smart on Crime" award by (then) CA Attorney General Kamala Harris (2015), "Women For A New Los Angeles" honoree by the L.A. Alliance for a New Economy (2015), and "50 Under 40 Social Entrepreneur" by the AMEX Foundation (2014).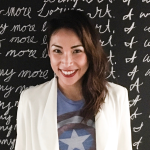 Kat Yalung, Startup Programs, Bixel Exchange
Kat leads the Bixel Exchange, the innovation and tech arm at the second largest Chamber of Commerce in the US, the Los Angeles Area Chamber of Commerce. Bixel Exchange is uniquely at the intersection of public, private, corporate and tech sectors and believes in making entrepreneurship accessible and inclusive. Our mission is to elevate the greater Los Angeles Tech ecosystem by preparing the next generation of Angelenos for opportunities in tech and empowering L.A.'s entrepreneurs through an impact driven techincubator. Kat believes in the power of people centered solutions, purpose driven passion and she serves on the Executive Council Board for NFTE Greater LA (Network for Teaching Entrepreneurship). She formerly led Strategic Partnerships in Southern California for General Assembly connecting leading startups, tech influencers, ventures firms, public sector organizations and Fortune 500 companies. Prior to Los Angeles, Kat dove into the world wide San Francisco web where she worked to motivate, grow and operate early stage startups in NFC, e-commerce, gaming, fashion, marketing, and linguistics. Kat speaks fluent Spanish, and devoted four years of service to the Peace Corps in Nicaragua where she taught students and educators in entrepreneurship education and curated annual national business plan competitions. During her time in Nicaragua, Kat advised the creation and execution of over 200 small businesses in communities where the average annual income is less than $2,100. Kat graduated from Gonzaga University with a degree in international business and human resource management. She hails from Eastern Washington, and she first traveled to Los Angeles in 2007, as a founding member of Gonzaga's first alternative spring break in East LA with Homeboy Industries & the Guadalupe Homeless Project. Outside of work, you'll find her on the mountains and tearing up the bachata dance floors!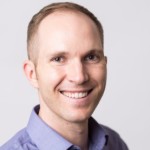 Kip Stringfellow, Director of Strategic Relations, Singularity University
Kip develops programs, partnerships, and collaborations with corporations, governments, and social impact organizations to further SU's mission of positively impacting the world through innovative uses of technology. He was part of the initial team that created SU and has been involved in a variety of roles included coordinating and managing SU's Global Solutions Program, Executive & International Programs, and Global Impact Challenges. Previously, Kip developed impact oriented organizations including founding a solar manufacturing company and growing a health nonprofit that was awarded social innovation of the year in Los Angeles. He's also served as an advisor and volunteer with several technology companies, startup programs, and nonprofit organizations. International projects and travels have taken him around the world and he's lived for multiple years in China, Brazil, Argentina, and Ethiopia. With his interest in understanding both humanity's past and future, Kip attended the University of Michigan and graduated with a degree in history with a focus on economics and international relations. He also participated in a Semester at Sea program to travel and study in East Asia.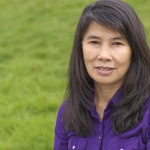 Lisa Capa, Adjunct Faculty, Presidio Graduate School
From 1984-2003, Lisa worked in computer and information technology as a senior consultant with Accenture, a product manager at Microsoft, a project manager at the University of Washington Medical Centers and an independent contractor. Towards the latter half of this period, Lisa also became an artist, creating functional art that was sold online, at craft fairs, and in retail stores. Lisa received her MBA in Sustainable Business in 2006 from Bainbridge Graduate Institute (now Presidio Graduate School Seattle campus) and her PhD in Transformational Studies at California Institute of Integral Studies in 2014. Lisa's doctoral research suggests that in the complex world of helping to further sustainability in business, how a leader deploys his or her attention will determine that leader's ability to effect change in the leader and in the world. In 2015, Lisa co-founded the Dynamic Peace learning community in Seattle, serving to bring to consciousness aspects of the vibrant, nurturing interconnectedness of the living process we are all in together. She also coaches leaders through her private practice and serves as faculty at Presidio Graduate School Seattle campus, teaching Leadership and Personal Development in the MBA program.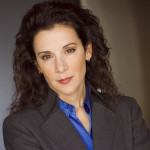 Madeline Di Nonno, CEO, Geena Davis Institute on Gender in Media
Madeline Di Nonno is the Chief Executive Officer of the Geena Davis Institute on Gender in Media, the only research based non-profit working in the entertainment and media industry to systemically improve gender and diversity representation in children's entertainment through cutting-edge research, education and advocacy programs. Di Nonno leads the Institute's strategic direction, management, financial and operational activities. Di Nonno brings thirty years of executive leadership experience in the entertainment, non-profit, digital and consumer packaged goods industries. Previously, Di Nonno served as President and CEO of On The Scene Productions, a leader in digital video creation and distribution. Di Nonno lead the company's new business development and video content platforms for the entertainment, healthcare, and consumer products clients such as Nike, Gatorade, Iconix, and PepsiCo. Prior to On The Scene, Di Nonno served in executive marketing positions for Anchor Bay Entertainment/Starz Media and Echo Bridge Home Entertainment where she led global brand marketing, branded franchise development, acquisitions, digital media initiatives for home entertainment and limited theatrical releases in North America, United Kingdom and Australia. As Executive Vice President and GM for Nielsen EDI, a leading research provider of Theatrical distribution measurement and information, Di Nonno drove innovations in digitizing product offering, new business and product development and studio theatrical distribution and exhibition client management.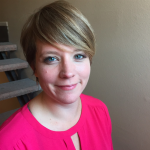 Maggie Chieffo,Editor In Chief & General Manager, Amy Poehler's Smart Girls
Maggie Chieffo currently serves as the General Manager and Editor in Chief of Amy Poehler's Smart Girls. Co-founded by Amy Poehler and Meredith Walker, Smart Girls is an organization dedicated to providing a healthy alternative to so much that is being marketed to young people on the internet. Prior to Smart Girls, Chieffo co-produced the documentary Be Prepared to Stop and worked as an associate producer on Michael Mann's feature film Blackhat released January 2015. Additionally, she has held various positions in casting, production, and post production on the television series Luck and Witness, as well as feature films The Texas Killing Fields and Public Enemies. Chieffo graduated Magna Cum Laude from Barnard College.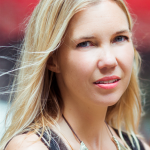 Melissa Lavigne-Delville, Founder & CEO, Culture Co-Op
Melissa is founder and CEO of Culture Co-op, a boutique research group that investigates and brings to life the biggest trends impacting Gen X, Y and Z. Culture Co-op works with clients including GoPro, BuzzFeed, Chobani, Facebook, BBC Worldwide and NBCUniversal. Her work has been featured on the Today Show and in The New York Times, Fast Company, and TIME Magazine, among other publications, and she speaks regularly at industry events, including Fortune's Brainstorm Tech, SXSW and Social Media Week. Culture Co-op produces Humanly, a trends and insights magazine on young people's lives today and where culture is headed next. Melissa is a graduate of Vanderbilt University and lives in the Bay Area with her husband and three awesome kids.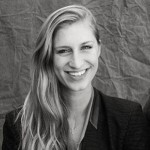 Molly Swenson, Chief Marketing Officer, RYOT
Molly DeWolf Swenson is the Chief Marketing Officer and a founding member of RYOT, the first immersive media company linking content to action. Recently acquired by AOL for the Huffington Post, RYOT has grown to become one of the most prolific virtual reality and 360° content studios over the past year. Under Molly's leadership, RYOT's reach has grown to over 150M with over 25M video views per month. She has overseen the production of more than 60 virtual reality films created by RYOT in collaboration with some of the most well-known brand partners in the world, including: Apple, Hulu, NPR, Walgreens, Kenneth Cole, Jaunt, GoPro, PepsiCo, The Sierra Club, Pencils of Promise, the ONE Campaign, the UN, and The Dolphin Project. Before RYOT, Molly designed, implemented and managed philanthropic strategies for celebrities such as Ben Stiller, Shakira, and Kobe Bryant. While working at the Obama White House and identifying candidates for political appointment, she made it to the Top 50 on Season 10 of American Idol. She has been featured in The New Yorker, The Seattle Times, and The Washington Post, and been a speaker at Nexus, SXSW and TEDxBerlin.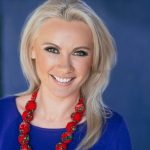 Monika Wiela, CEO & Founder, Give Back Box
Give Back Box® was founded in 2012 by Monika Wiela, who immigrated from Poland to the U.S. just two years earlier. Though she spoke no English at the time she was fueled with passion and a belief she would find success in the U.S. Upon arrival she started on online shoe company being that fashion was an international language. The company began to prosper and she learned the language quickly. One day while taking a walk she saw a homeless man, who was holding up a sign saying he needed a pair of shoes. Monika returned later that day with shoes for him, but he was gone. She spent that night thinking about what she could do with all the empty shoe boxes in her warehouse and also help people like that man, and a new social enterprise was born. As Monika researched further, she learned that, an estimated 11 million tons of clothing, footwear, towels, bedding, drapery, and other textiles end up in U.S. landfills every year. In addition, online shopping is now the preferred method for much of the buying public. According to the EPA, more than 4 million tons of corrugated boxes are discarded and landfilled each year. With this knowledge, Wiela's mission crystalized. If online retailers would use Give Back Box, shipping boxes and other items could be kept out of landfills. The impact would be remarkable. Wiela's first step to bring her dream to reality was to find a nonprofit with a national footprint that could accept donations on a grand scale. The nonprofit enterprise also needed to have a program to recycle the boxes that it would receive, further limiting landfill waste. After several years of research and extensive conversations with a host of nonprofits in the U.S., it was clear that this partner was to be Goodwill Industries International, with its more than 3,200 retail locations. Give Back Box® has teamed up with some of the biggest retailers in the U.S., including Newegg.com, Overstock, Amazon, Loft, REI, Levi's, Asics, Ann Taylor, Uncommongoods, Bon-Ton, Viva Terra, Ecru, Bonobos, Scrubs & Beyond, eBags, Lou & Grey and Cherry Mad.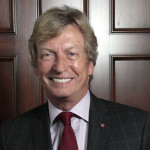 Nigel Lythgoe, Co-Founder, Dizzy Feet Foundation
Nigel Lythgoe has created cultural sensations, including "Pop Idol," "American Idol" and "So You Think You Can Dance." In addition to his extensive dance career and ongoing charitable work, Lythgoe is the only person to have danced in, choreographed, directed and produced the Royal Variety Performance for Her Majesty the Queen.
Rachel McGowan, Program Director, I AM THAT GIRL
Rachel has always had a deep passion for helping young women discover their stories and become their most authentic selves. She spent several years working with college and high school students in varying capacities, and what always excited her the most was mentoring and developing young women. As an extroverted, creative, strategic thinker with a heartbeat for social justice and inclusivity, Rachel works every day to empower women to take up space in the world and to use their voices for good.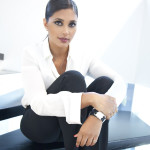 Rachel Roy,Founder and Designer, "Kindness is Always Fashionable"
Rachel Roy is the founder of her eponymous brand and a tireless activist for using your voice to encourage change and design the life you want to live. The Rachel Roy brand debuted in 2004 and for over a decade has been inspiring women to lead individual and limitless lives through courage, conviction and change. Rachel has built her ready-to-wear and accessories business into a globally recognized brand with product categories including contemporary, curvy, dresses, outerwear, jewelry and swim. In addition to running her successful brand, Rachel is a sought after speaker on entrepreneurship and philanthropy and has shared her story and experiences at forums ranging from the White House to the Fortune Most Powerful Women conference serious to other various women's empowerment summits. Rachel nurtures young design talent globally through her work with the Woolmark Prize, Who's Next/Vogue Mexico and CFDA incubator programs. Rachel has been recognized by the Accessories Council with an ACE AWARD for best brand launch as well as Mattel's 10 Women to Watch and numerous best dressed honors including Vanity Fair's Best Dressed List. Rachel has also been recognized for her innovative brand and film work by AdWeek Media and the LaJolla Fashion Film Festival. She has been a contributing columnist to Huffington Post and InStyle magazine. Rachel founded Kindness Is Always Fashionable as an entrepreneurial philanthropic platform to help women artisans around the world create sustainable income for their families and communities through design projects. Rachel is a member of the Council of Fashion Designers of America.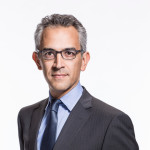 Richard Wolffe,Chief Marketing Officer + Chief Digital Officer, Global Citizen Festival
Richard Wolffe is a best-selling author, journalist and digital media executive, with extensive experience covering politics and foreign policy across multiple platforms. He currently writes a twice-weekly column for The Guardian, focusing on the U.S. presidential elections. Wolffe is also Chief Marketing Officer and Chief Digital Officer at Global Citizen, a non-profit social action platform to solve the world's biggest challenges, and to end extreme poverty in our lifetime. In his first year at Global Citizen, Wolffe more than doubled its web traffic and grew its video views by more than 1000 per cent. He also led the organization's international launch into India and its expansion in Canada. An MSNBC political analyst for a decade, Wolffe was previously Vice-President and Executive Editor of MSNBC.com, launching the channel's website and app in 2013 and its digital video channel in 2014. He grew MSNBC's digital audience and revenues more than ten-fold in less than two years, winning a series of editorial, design and social impact awards. Wolffe covered the entire length of Barack Obama's first presidential campaign for Newsweek magazine. His book about the Obama campaign, Renegade: The Making of a President, was first published by Crown in June 2009 and became a New York Times bestseller. His next book was Revival: The Struggle for Survival Inside the Obama White House, which was published by Crown in November 2010. His latest book about the 2012 presidential campaign, The Message: The Re-Selling of President Obama, was published by Twelve in 2013. Wolffe began writing about American politics as a senior journalist at the Financial Times, serving as its deputy bureau chief and U.S. diplomatic correspondent in Washington D.C., managing coverage of business and political affairs in the nation's capital, and reported on U.S. foreign policy at the State Department and National Security Council. He joined Newsweek magazine in November 2002 as diplomatic correspondent, covering foreign policy and international affairs. Wolffe is the co-author of The Victim's Fortune (HarperCollins, 2002), which reveals the behind-the-scenes deals that led to billions of dollars in compensation to the Nazis' victims in the late 1990s. His next book was in an entirely different field. Along with award-winning chef José Andrés, Wolffe is the co-author of a Spanish cookbook, Tapas: A Taste of Spain in America, published in 2005 in the United States and Spain. Together, they cowrote a follow-up cookbook, Made in Spain, published in 2008, along with a 26-part TV show for PBS television. Born in Birmingham, England, Wolffe graduated from Oxford University with first-class honors in English and French.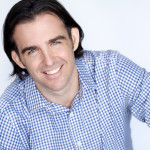 Sam Polk, Co-Founder and CEO, Everytable
Sam'd also the founder and Executive Director of the non-profit Groceryships. Prior to becoming a social entrepreneur, Sam was a hedge fund trader on Wall Street. Sam's memoir, For The Love of Money, was published in July 2016 by Scribner. Sam grew up in LA and witnessed the city's inequality while helping his mom run homeless medical clinics in Skid Row. Years later, after noticing families in low-income areas struggling with access to healthy food, he started Groceryships, a non-profit working at the intersection of poverty and obesity. He is a graduate of Columbia University.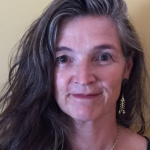 Stephanie Ryan, Sr. Associate, B Lab
Stephanie Ryan is a Sr. Associate at B Lab, the non-profit behind: B Corp certification, Benefit Corporation legislation and B Analytics, Global Impact Investing Rating System (GIIRS) and B the Change Media. She joined B Lab in the Fall of 2008 to help grow and engage the B Corp community.   Her prior career of over twenty- five years was in OD Consulting, specifically organizational learning. She designed and led leadership seminars on The Fifth Discipline and consulted to senior teams using systems thinking as a lens to discover leverage for strategic change. She believes business is part of the solution to today's most pressing social and environmental problems.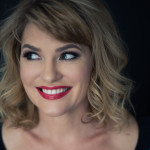 Vanessa McGrady, Contributor, Forbes
Vanessa McGrady is a journalist covering personal finance, sustainable lifestyle and travel, and feminist parenting. She lives in Los Angeles with her magick 5-year-old daughter, Grace. She hopes to leave the world a better place than she found it. You can follow her on Twitter @VanessaMcGrady.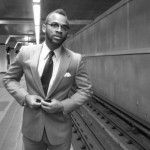 Voltaire Xodus, Founder, Reup
With a background in sociology, Voltaire Xodus is a American social entrepreneur who is developing an app (ReUp1000.org) that measure peoples WILLPOWER towards life goals. Echoing ideals from Aaron Hurst's "Purpose Economy," and Seth Godin "Tribes," he plans to use the app to create a global sustainability stock market based on people's commitment to their PASSION and PURPOSE. Publishing an international article for MTV Voices, afforded Voltaire opportunities to speak at Oxford and Harvard University, in addition to being selected to The Amsterdam School for Creative Leadership (THNK.org). He is a co- contributor in the book Going Supernova: The Bold Path of 101 Super Achievers, wri\en by Professor Molly Lavik of Pepperdine University. And more recently Mr. Xodus has been published in Daina Eglitis introduction to sociology textbook for SAGE Publishing. To add value to his app, over the past 2 years Voltaire has done behavioral research in 17 countries and 40 cities. Having "people first, financial profit second" value base philosophy, Voltaire is seeking out impact philanthropist who want to reshape the world of philanthropy.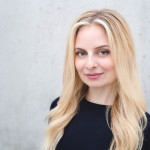 Wendy Wecksell, CEO, I AM THAT GIRL
Wendy is CEO of I Am That Girl, a movement to transform self-doubt to self-love in high school and college-aged students around the world. She is also co-founder and co-CEO of Canvus, a company that aims to shift the perceptions of female leadership through travel. Wendy worked at Battery Powered, where her main mission was to activate generosity among The Battery members. She honed her teaching skills as a fellow for the course in exponential fundraising at Harvard University and began her philanthropic career at Pencils of Promise. Right out of college, Wendy spent her days at the Tribeca Film Festival and immersed herself in business development and cultural partnerships, including the Doha Tribeca Film Festival. In general, Wendy likes saying "badass" as often as possible to describe female rock stars of all ages. @wendywecksell @iamthatgirl