SPEAKERS









VENUE

WEWORK
@ THE GAS CO TOWER
555 W. 5th St., Los Angeles, CA 90013
The event space is located on the Lobby Level.
(Enter from the east side of the building, at Olive and 5th.)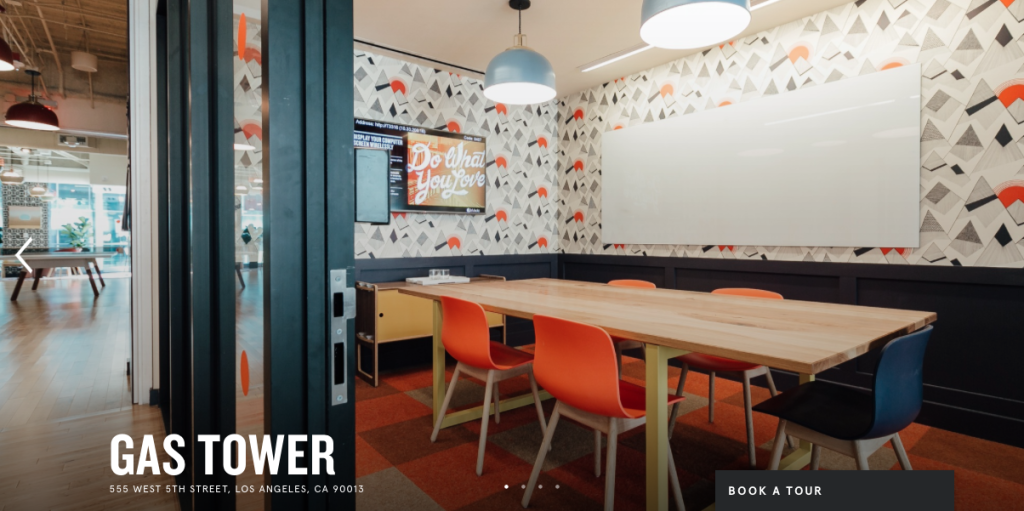 THE SCHEDULE

THURSDAY, FEBRUARY 11, 2016

IMPACT + INNOVATION
8:30 AM Check in + Breakfast
9:00 AM Welcome
Speakers: Meg Sette & Gail Cayetano, Co-Founders, The Heart Series
9:30 – 10:00 AM
Main Room: Opening Talk
What's Your Mission?
Speaker: Loretta Hidalgo Whitesides, Founding Astronaut, Virgin Galactic

10:00 – 10:30 AM
Main Room: Activity
Group Trend Report
Facilitator: Maceo Paisley, Founder, Citizens of Culture
10:40 – 11:30 AM Breakout Session (choose one option)

Main Room: Panel
Good Design Inside and Out
Moderator: Andrew Goodwin, Architect, Journeyman International
Speaker 1:  Elizabeth Phillips, Design Extraordinaire, ONEHOPE Wine
Speaker 2: Mike McGalliard, Executive Director, Imagination Foundation
Speaker 3: Casey Caplowe, Chief Creative Officer, GOOD Magazine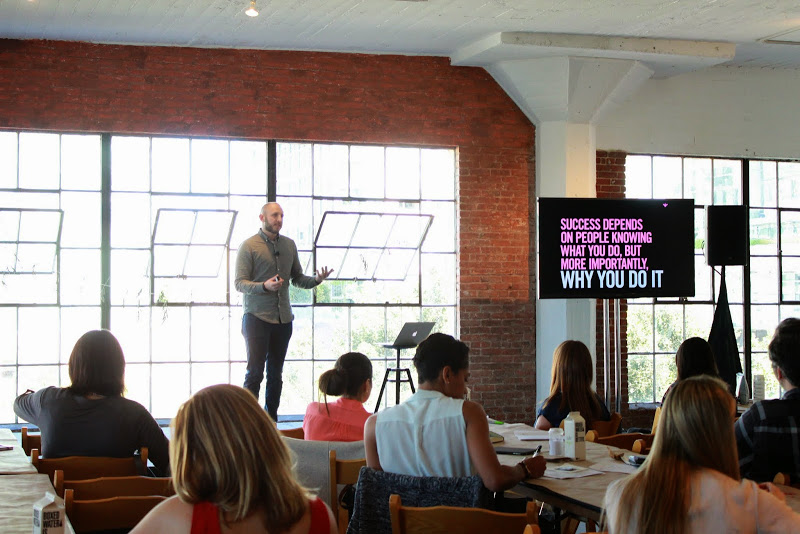 Suite 600:  Workshop
Launching New Ideas
Facilitator: Ryan Williams, Founder, Influencer Economy


11:40 – 12:30 PM Breakout Session (choose one option)
Main Room: Panel
How to Build A Movement
Moderator: Jennifer Puno, Founder, I Love Creatives
Speaker 1: Chris Kajander, Chief Marketing Officer, Runa
Speaker 2: Jamie Tworkowski, ED/Founder, To Write Love On Her Arms
Speaker 3: Jim Moriarty, Brand Citizenship, 72 & Sunny
Suite 600:  Workshop
What It Takes To Be a B-corp
Facilitator: Becki Ueno, Lawyer and Founder, Sustainable Law Group P.C.
12:40 – 1:50 PM
Main Room: LUNCH
Lunchtime Activity: Connecting Through Conversation
Facilitators: Lennon Flowers and Carla Fernandez, Co-Founders, TheDinnerParty.org
2:00 – 2:50 PM Breakout Session (choose one option)

Main Room: Panel
Best Practices for Measuring Impact
Moderator: Ani Okkasian, Director of Programs, Impact Hub LA
Speaker 1: Melissa Lake, Co-Founder, Honeycomb
Speaker 2: Carolina Martin, SVP of Partnerships, DonorsChoose.org
Speaker 3: Adam Thomson, VP of Impact, KK Intl
Suite 600: Workshop
Mindful Leadership: Listening, Understanding,  and Empathy.
Facilitator: Elizabeth Topp, Founder, MoD
3:00 – 3:30 PM
COLLABORATIONS BREAK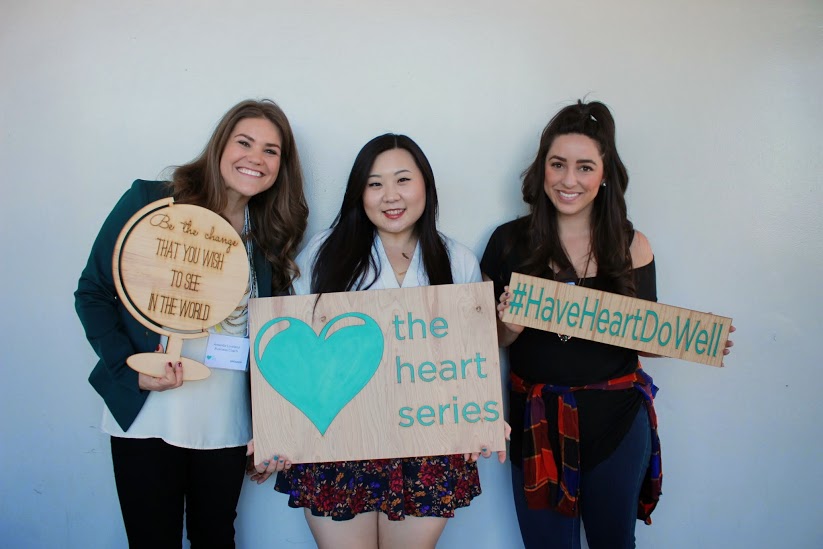 3:40 – 4:10 PM
Main Room: Talk
Thinking Different, Innovation, and New Solutions
Speaker: Miki Agrawal, Founder, Thinx
4:20 – 4:50 PM
Main Room: Talk
Futurism and Forward Thinking
Speaker: Robert Egger, Founder LA Kitchen, Founder
4:50 – 5:00  PM Day One Wrap Up
Speakers: Meg Sette & Gail Cayetano, Co-Founders, The Heart Series
5:30 – 7:30 PM VIP Happy Hour (SECRET LOCATION)
FRIDAY, FEBRUARY 12, 2016

A HAPPY CULTURE + PAYING IT FORWARD
8:30 AM Breakfast + Networking
9:00 – 9:05 AM  Welcome Back
Speakers: Meg Sette & Gail Cayetano,  Co-Founders, The Heart Series
9:10-9:40 AM
Main Room: Day Two Opening Activity
Facilitator:  John Zapolski, Product & Strategy, Two Bit Circus
9:50 – 10:20 AM
Main Room: Talk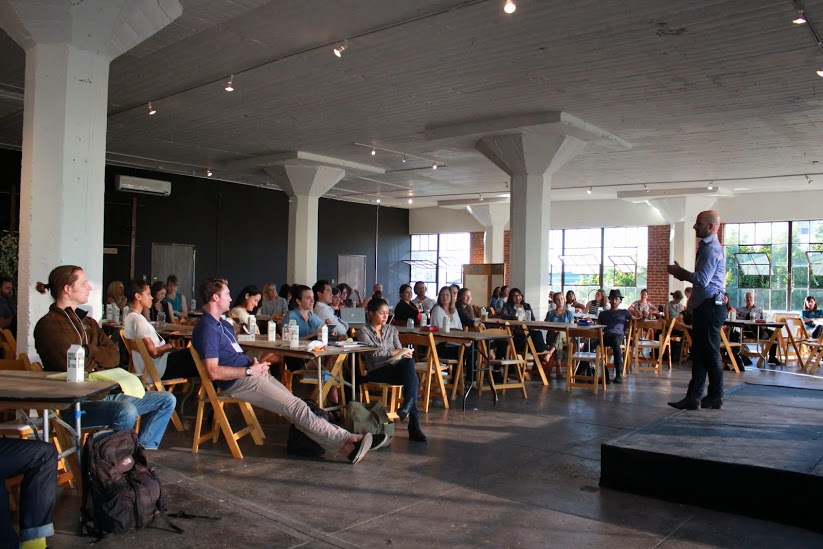 The Value of Happiness: The inspiration and experience behind Etsy's Happiness Index
Speaker: Katie Hunt-Morr, Head of Values and Impact, Etsy
10:30 – 11:00 AM
Main Room: Talk
What's Love Got to Do With It?: Keeping The Community Passionate Through Challenges
Speaker: Duke Stump, EVP of Community and Brand, Lululemon 
11:20 – 12:10 PM Breakout Session (choose one option)
Main Room: Panel
Messaging Cause Above The Noise
Moderator: Rebecca Rigal, Trend Analyst, Bottlenose
Speaker 1: Danielle Gano, Founder, Elle Communications
Speaker 2: Miranda Barnard,VP of Communications,  Children's Miracle Network
Speaker 3: Ryan Devlin,  CEO and Co-Founder, This Bar Saves Lives
Suite 600: Workshop
Design Thinking
Presented by General Assembly
Facilitator:  Jill Dasilva, User Experience Design Instructor, General Assembly

12:20 – 1:10 PM Breakout Session (choose one option)
Main Room: Panel  
Using Entertainment to Influence Change
Moderator: Ben Laski, Professor, Professor of Media Ventures, Boston University
Speaker 1:  David Ambroz, Executive Director of Corporate Citizenship and Social Responsibility, Disney ABC Television Group
Speaker 2: Christy Spitzer Thornton,  SVP Original Content, Pivot TV / Participant Media
Speaker 3: Shira Lazar, Founder, What's Trending?
Suite 600: Workshop
Playful Problem Solving Through Improv
Facilitator: Laurel Felt, PhD, Consultant at Common Sense Media
1:20 – 1:50 PM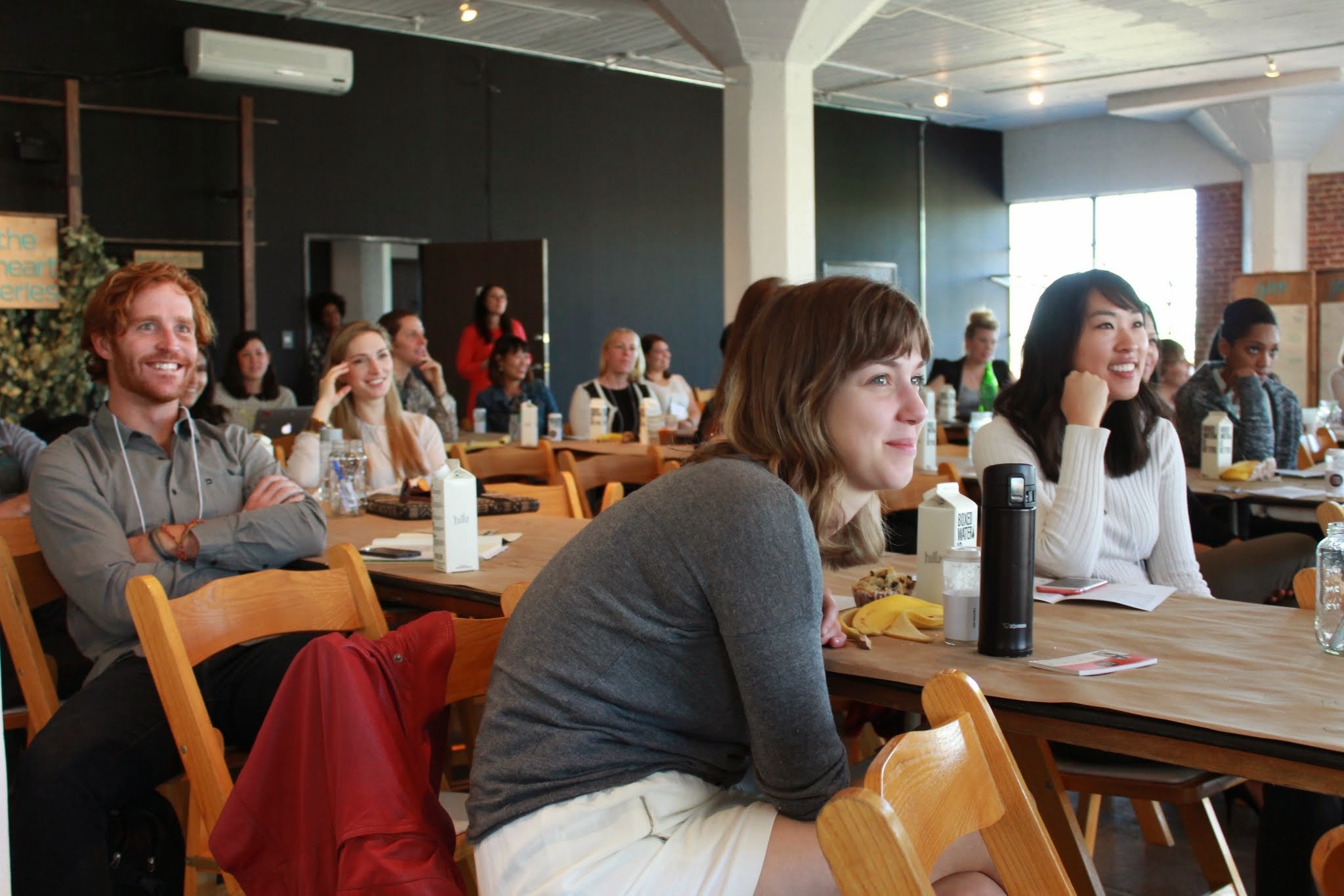 Main Room: Talk
Paying It Forward: Growing with Purpose
Speaker: Brit Moore, President, The Giving Keys
2:00 – 2:15 PM Closing Activity
Speakers: Meg Sette & Gail Cayetano, Co-Founders, The Heart Series
2:15 – 3:15 PM WRAP PARTY!
SPONSORS

SPEAKER BIOS
Brit Moore
President, The Giving Keys
Hailing from Detroit, Brit Moore developed a passion for using business to break cycles of poverty and creating jobs for the world's most vulnerable populations.  Alongside this passion, Brit developed a love and appreciation for fashion. She holds degrees in fashion design from a IADT Detroit and apparel industry management from FIDM, and has worked in the fashion industry since she was 18 years old in roles ranging from celebrity wardrobe stylist to apparel designer to E-Commerce Director. Living in Los Angeles, Brit was faced with the crisis of extreme poverty and homelessness. In Los Angeles County there are over 40,000 men, women and children who are homeless. In 2012, Brit was serendipitously connected to Caitlin Crosby, founder of The Giving Keys. The Giving Keys is a company that exists to employ those transitioning out of homelessness to create jewelry out of keys. Each key is hand stamped with an inspirational word like HOPE, STRENGTH, DREAM or COURAGE, and when the wearer of the key encounters someone who needs that word more than they do, they give it away and send The Giving Keys their pay it forward story. Working with The Giving Keys provided Brit with an opportunity to fuse her passions for fashion and philanthropy in order to bring an end to homelessness. She began working with The Giving Keys in 2012 when there were three employees. Today, as President of The Giving Keys, Brit oversees a growing team of 50+ on the front lines of leveraging business to bring an end to homelessness in Los Angeles. Over the last three years, The Giving Keys has employed 30 people who have struggled with homelessness, helped 22 transition into permanent housing, and collected thousands of pay it forward stories. Their products are sold at Nordstrom, Fred Segal, Kitson and 2,000 other retail stores around the world. The Giving Keys has been featured by ABC World News, Good Morning America, The Today Show, Carson Daly, Steve Harvey, People Style Watch, O Magazine, Vogue Italia, Teen Vogue, Seventeen Magazine, and are worn by influencers such as Ariana Huffington, Taylor Swift, Harry Styles, Justin Bieber, Miranda Lambert, Usher, Zac Efron, Nick Jonas, Leona Lewis, Ashley Greene, and Selena Gomez. Continually pioneering the development of new jobs for vulnerable populations, Brit also co-founded The Bethlehem Project in October 2013, an organization that provides jobs to women in the West Bank.
Robert Egger
Founder, LA Kitchen
Robert is the Founder and President of L.A. Kitchen, which recovers fresh fruits and vegetables to fuel a culinary arts job training program for men and women coming out of foster care and older men and women returning from incarceration. He is also the CEO of Strong Food, L.A. Kitchen's social enterprise business, which employs graduates of the L.A. Kitchen training program, and competes for food service contracts to serve healthy meals to seniors in Los Angeles. Robert pioneered this model during his 24 year tenure as the President of the DC Central Kitchen, the country's first "community kitchen", where food donated by hospitality businesses and farms is used to fuel a nationally recognized culinary arts job training program. Since opening in 1989, the Kitchen (which is a $11 million a year, self-sustaining, social enterprise) has produced over 30 million meals and helped 1,500 men and women gain full time employment. The Kitchen operates its own revenue generating business, Fresh Start Catering, as well as the Campus Kitchens Project, which coordinates similar recycling/meal programs in over 45 colleges or high school based kitchens. In addition, Robert founded or led numerous efforts (including The Nonprofit Congress and and CForward) to rally employees of nonprofits to educate candidates about the economic role that nonprofits play in every community, and to support candidates who have detailed plans to strengthen the economy that includes nonprofits. In Washington D.C., Robert was the Founding Chair of both the Mayor's Commission on Nutrition and Street Sense, Washington's "homeless" newspaper. Currently, Robert serves on the Board of the Los Angeles Food Policy Council, Phoenix Foods USA, the Philanthropic Collaborative, and Chef Jose Andres' World Central Kitchen. He also serves on the Advisory Board for numerous social enterprise and food justice organizations, including Food Shift and The Food Recovery Network. Robert's book on the non-profit sector, Begging for Change: The Dollars and Sense of Making Nonprofits Responsive, Efficient and Rewarding For All, was released in 2004 by HarperCollins. It received the 2005 McAdam Book Award for "Best Nonprofit Management Book" by the Alliance for Nonprofit Management. Robert was included in the NonProfit Times list of the "50 Most Powerful and Influential" nonprofit leaders from 2006-2009. He was the recipient of the Restaurant Association of Metropolitan Washington's 2007 "Lifetime Achievement" award and the 2004 James Beard Foundation "Humanitarian of the Year" award. He has been named an Oprah Angel, a Washingtonian of the Year, a Point of Light, a Food Hero by Food Tank, a REAL Food Innovator by the US Healthful Food Council, and one of the Ten Most Caring People in America by the Caring Institute. He is also a 15-gallon blood donor to the American Red Cross.
Robert speaks throughout the country and internationally on the subjects of hunger, sustainability, nonprofit political engagement and social enterprise. He writes blogs and editorials to share his ideas about the nonprofit sector and the future of America.
Katie Hunt-Morr
Head of Values & Impact, Etsy
Katie Hunt-Morr manages the Values & Impact team at Etsy, charged with making Etsy better for the world, and making the world more like Etsy. She works on furthering the company mission to reimagine commerce in ways that build a more fulfilling and lasting world and ensuring Etsy's company values are a part of everything they do. She is the co-founder and director of the Jiamini Scholarship Fund, a non-profit dedicated to providing educational opportunities to underprivileged children in Tanzania. Before coming to Etsy, she managed Reuters Media in Australia Pacific. She has worked as a biological researcher for the Micronesian government and as a zoological researcher in New York. She has served as the chair of the Pacific for Women@Thomson Reuters, was a founding board member of the Thomson Reuters Council on CSR, the Thomson Reuters Counsel on Diversity, and the environmental advisory counsel for Thomson Reuters worldwide.
Duke Stump
EVP of Brand + Community, Lululemon
Duke is an inspired protagonist who has a passion for cultivating cultures that are alive, curious, playful, optimistic and beautiful on the inside as they are on the outside. He's currently doing just that as EVP brand + community at lululemon, where he enjoys mentoring and being mentored daily by an amazing collective of people that flourish in the inquiry of what it means to be human. Duke's eclectic background includes a year of pro hockey in Sweden, 15 + years at NIKE, CMO at Seventh Generation, first expert-in-residence at Presidio Graduate School, plus a stint with Easton Sports as SVP of Culture, Creative and Brand Innovation. He is curator and co-host for The DO Lectures USA and serves on the Board of The Biomimicry Institute. An avid nature lover and endorphin zealot, Duke lives in idyllic Vancouver, BC and bucolic Ojai, California, with his wonderful wife Molly, two beautiful daughters Piper and Sydney and a posse of horses, dogs, cats and chickens.
Melissa Lake
Co-Founder, Honeycomb
Melissa Lake is the Co-Founder of Honeycomb, a platform connecting business and philanthropy to make the world a sweeter place. Honeycomb is a simple way for any business to be able to give back, where you can choose the cause you want to support, track the impact you are creating, and share that impact using our live impact quantification software.
Chris Kajander
Chief Marketing Officer, RUNA
Chris Kajander has been with RUNA since 2012, serving as the Chief Marketing Officer and intimately involved in every facet of business growth, from sales, to research and development, to operations.  Prior to working at RUNA Chris touts a diverse professional background, including building the infrastructure for a local college in the Middle East, copy writing and editing, teaching creative writing, and designing an educational mobile gaming application.  He received his undergraduate degree from the University of Texas-Austin and his Masters from Harvard University.
Miki Agrawal
Co-Founder & CEO, THINX
Miki Agrawal is a social entrepreneur. She was named 2015 Ad Age's "Creativity 50," Good Magazine's 2015 "GOOD 100," and Levo Leagues's 2015 "Levo 100." Miki is also the recipient of the Tribeca Film Festival's "Disruptive Innovation Award" and was named Forbes' "Top 20 Millennials On a Mission." She is the CEO and Co-Founder of THINX, which is disrupting the $15 billion feminine hygiene category. Her first innovation is a pair of underwear with hidden patented technology. She and her partners teamed up with AFRIpads in Uganda to fund 7 reusable cloth pads for every underwear sold to get millions of girls back in school. THINX was named "25 Best new inventions of 2015" by TIME Magazine. She recently launched THINX's sister brand "Icon" for women who experience light bladder leakage. Miki also launched "Tushy," a modern bidet attachment to elevate the American bathroom experience and fight the global sanitation crisis. Harper Collins published her book entitled "DO COOL SH*T" on entrepreneurship and lifestyle design. The book hit #1 on Amazon Bestsellers list in entrepreneurship. Miki is an identical twin, half-Japanese, half-Indian French Canadian, former professional soccer player and graduate of Cornell University. Miki embodies the essence of social entrepreneurship.
John Zapolski
Products & Strategy, Two Bit Circus
John Zapolski is the general manager of STEAM Carnival, a traveling high tech event designed to inspire kids towards invention. A production of Two Bit Circus, an LA-based immersive entertainment company, STEAM Carnival is a playground for those who want to experiment, explore and engage with the world around them, while firing some lasers and programming a robot or two along the way. Previously, John co-founded Fonderie 47 to create fine jewelry, timepieces and accessories made from AK47s destroyed in Africa. The brand has demolished more than 35,000 assault weapons and been well-covered by publications such as The New York Times, The Wall Street Journal, GQ, The Financial Times and Harper's Bazaar. A hybrid thinker by nature, John has taught in both art school (the School of Visual Arts MFA Design program) and business school (UC Berkeley) and loves the intersections between science, creativity, playfulness, and rigor.
Christy Spitzer Thornton
SVP, Original Programs, PIVOT TV
Based out of Pivot's Los Angeles office, Senior Vice President of Original Programming Christy Spitzer Thornton oversees development, production, and execution of Pivot's special event programming including "The Peabody Awards," and future live formats and specials. Thornton  joined Pivot in April 2014 and quickly established herself as an integral part of the programming group. During her tenure, she has overseen the development and production of alternative programming for Pivot, including "Welcome to Fairfax," "Freestyle Love Supreme," and the upcoming "Secret Lives of Americans," and "Untitled Brian Knappenberger Project," as well as the return of hit series with new seasons of "Human Resources," "Hit Record on TV with Joseph Gordon-Levitt," "Angry Planet," and "The Operatives." Prior to joining Pivot, Thornton held the position of Vice President of Series Development at MTV. Her many credits include "Savage U," the Emmy®-nominated "It Gets Better" specials, and numerous docu-soaps from "Washington Heights" to "Laguna Beach." Prior to joining MTV, Thornton worked at Columbia Pictures focusing on several promotional platforms including Oscar® campaigns for Something's Gotta Give and Big Fish. In her time as a freelance showrunner, Thornton worked with Margaret Cho to produce a hybrid reality sitcom "The Cho Show" for VH1, and spent time at Lion Television USA as part of the team that launched "Wasted" for Planet Green.
Andrew Goodwin, AIA
Architect | Writer | Design Activist
Andrew is a serial entrepreneur with a foundation rooted in sustainability and philanthropy. Currently, Andrew is the Director of Architecture for the nonprofit Journeyman International, which partners student designers with local and global humanitarian organizations to provide sustainable design and construction methods to communities who need it most. Andrew also runs a successful design consultancy and teaches design at California Polytechnic State University in San Luis Obispo. Andrew's passion for socially responsible design has walked him down many paths in life. Prior to his current work with Journeyman International he co-founded and was the inaugural editor-in-chief of PUBLIC Journal, a magazine focused on public interest design. Andrew also co-founded the design-build-and development firm ConsciousBuild, Inc. in 2010, which launched PUBLIC Journal in 2014. His pursuit to provide a voice for socially responsible design led him from creating a company dedicated to helping those in need to spreading this message through multi-media. Andrew now speaks around the country on how to communicate through design across all media, and the importance of communication in his field of architecture. Andrew was raised in Cincinnati, Ohio and is a die-hard Bengals fan. He currently lives in San Luis Obispo, California with his wife and daughter, and finds any excuse he can to be outdoors.  Coffee is a must in the morning, and late nights are always better with music.
Carolina Martín
SVP, Partnerships and Business Development, DonorsChoose
Carolina Martin has led 7 years of rapid growth at DonorsChoose.org as the Senior Vice President, Partnerships and Business Development. DonorsChoose.org was named by Fast Company as one of the "50 Most Innovative Companies in the World," the first time a charity has received this recognition. Since joining in 2008, Carolina has increased annual fundraising from $2 million to $21 million annually from an increasingly diverse portfolio of funders. During her tenure, she has raised more than $120 million and delivered million dollar commitments at a 950% increase. Her six person team has built large scale partnerships with Fortune 500 corporations such as Disney, Chevron, Google, and Starbucks. Prior to joining DonorsChoose.org, Carolina served as an elementary school teacher in Los Angeles and as the Director of Community & Scholar Relations at the Hispanic Scholarship Fund.  
Jamie Tworkowski
Founder, To Write Love on Her Arms
Jamie Tworkowski is the founder of To Write Love on Her Arms, a non-profit movement dedicated to presenting hope and finding help for people struggling with addiction, depression, self-injury and suicide. TWLOHA began in 2006 as Jamie's attempt to help a friend and tell a story. Since then, the TWLOHA team has responded to more than 200,000 messages from over 100 countries, in addition to investing more than $1.2 million directly into treatment and recovery. Jamie's TWLOHA blogs are a source of hope and encouragement for thousands, and he speaks frequently at universities, concerts and conferences. In May of 2015 he released his first book, IF YOU FEEL TOO MUCH, which went on to become a New York Times Bestseller.
David Ambroz
CSR Exec Director, DISNEY ABC
David Ambroz is the Director, Corporate Citizenship & Social Responsibility, Disney | ABC Television Group. In that role, David leads DATG's pro-social and philanthropic efforts, aligning charitable giving and other pro-social activities with the business and brand objectives of DATG family of channels including ABC, ABC Family, Disney Channel, Disney XD, Disney Jr., Radio Disney, the OTV, ABC News, and Fusion. Prior to joining Disney, David was the Executive Director of Los Angeles City College Foundation. In that role, he led all aspects of fundraising, grant application & management, marketing & communication, alumni affairs – and taught American Political Science. Earlier, David was an active attorney. David received a juris doctorate from the UCLA School of Law. He also has a bachelor's degree in Political Science from Vassar College, Poughkeepsie, VA. David resides in Hollywood, California with his husband. In his free time, he serves as a the President of the Los Angeles City Planning Commission; serves as a California Child Welfare Commissioner, serves as a Commissioner with the ABA, is a contributing writer to Huffington Post, serves as the co-Chair of the Central Hollywood Neighborhood Council Beautification Committee (and is a past board member), currently serves on the CHA Hollywood Presbyterian Hospital, and is the recent past chair of the East Hollywood Business Improvement District.
Elizabeth Topp
Co-Founder, MōD, Meaningful Business Design
Elizabeth Topp PhD is Co-Founder of MōD, Meaningful Business Design, a boutique coaching and consulting firm offering services in strategic visioning, meaningful innovation strategy, mindfulness-based executive coaching and leadership, and cultural development programs designed to help businesses thrive. For over 20 years Elizabeth has taught and facilitated unique learning sessions in Mindfulness, Cross-Cultural Training, Global Leadership Development, Presence-Based Coaching, and Psychological Sustainability. She has a BA in German and Business Administration, a Masters of Liberal Studies in Holistic Human Development and Cross-Cultural Psychology, a Masters of Counseling Psychology and a PhD in Transpersonal Psychology with Clinical Psychology certification.
Ryan Devlin, This Bar Saves Lives
Co-Founder and CEO
Ryan is the Co-Founder and CEO of This Bar Saves Lives, a social impact company that donates food aid for every product sold. Since launching in 2013, This Bar Saves Lives has delivered over 750,000 packets of emergency food aid; enough to help save the lives of over 5,000 children in areas of natural disaster, conflict, and famine. As CEO, Ryan has implemented a high-growth strategy, guiding the company from a grassroots launch in 2013 to a national brand in thousands of retail locations, including partnerships with Whole Foods, Google, Starbucks, Target, Equinox Gyms and Morgans Hotel Group. Ryan is also known for his work as a television actor and host, which he continues to do alongside his work at This Bar Saves Lives.
Miranda Barnard
Vice President of Communications, Children's Miracle Network
Miranda Barnard is the vice president of communications at Children's Miracle Network Hospitals, a charity that raises critical funds and awareness for 170 children's hospitals across North America. Recently named a Utah Business Magazine's 40 Under 40 business leader, Barnard oversees a 20-person team responsible for growing the charity's public awareness in support of its goal to raise $1 billion annually for 170 member children's hospitals by 2022. Her vast experience includes developing creative campaigns with companies like Walmart, Sam's Club, Costco, Delta Air Lines, Marriott, Chico's FAS, Inc., Ace Hardware, Rite Aid and RE/MAX as they raise millions of dollars to support the communities they serve.
Jim Moriarty
Brand Citizenship, 72 & Sunny
Jim​ ​​steers Brand Citizenship at 72andSunny​ ​by​ ​helping ou​r​ clients to​ ​connect​ ​with consumers on a cause​ and build brand love. Previously, Jim was CEO of Surfrider Foundation. During his tenure, the coastal conservation nonprofit logged more than 250 victories and doubled in size internationally. He ​has also ​cut his teeth at large and small technology companies in the e-commerce, search and e-learning sectors. Jim serves on the Notiora, Sustainable Surf, and Christian Surfers boards, but the board he prefers is a 6' single fin shaped by Manny Caro.
Shira Lazar
Founder, What's Trending?
Shira Lazar is the Co-Founder/CEO and Host of the Emmy Nominated live interactive daily show show and multi-platform media brand, What's Trending. She is also a West Coast contributor for HLN's "The Daily Share covering all things social media and digital trends for the network. Prior to launching What's Trending, Shira launched the talk show of YouTube, Partner's Project, interviewing the biggest YouTube stars. As the leading broadcasters and interviewers in the digital space, Shira has been the face of the biggest live-streams on the web from awards show to red carpet premieres including, The Oscars, The Grammys, Tony Awards among many others. Lazar is a Webby Awards Honoree, Streamy Awards and IAWTV Winner For Best Web Series Live Host. She has also been named one of Fast Company's Most Influential Women in Technology, Huffington Post's "Women in Tech to follow on Twitter", honored on the Variety Women of Impact list and Cynopsis Top Women In Digital. A digital trailblazer, she speaks at conferences around the world, is a regular contributor on The Huffington Post, Inc. and Entrepreneur and appears frequently on networks like Bloomberg TV, CNN and Fox News Channel discussing Internet culture and digital trends. Previously, Shira joined the CBSNews.com team in September 2009, where she launched her blog/vlog, On The Scene, covering all things digital. She was one of the first broadcasters to grab exclusives with viral stars (before they became regulars on popular talk shows, late night and morning show) including the classics like Antoine Dodson and Double Rainbow Man. In addition to her work in on demand and live online programming, Shira has also hosted television shows including NBC's 1st Look and Open House, DirecTV's Havoc on the 101, and was a correspondent on CourtTV's Hollywood Heat, Reelz Channel's daily movies news show, Dailies, and Travel Channel's Confessions of a Travel Writer. Her online work dates back to 2005. She has developed and hosted video content for Live Earth Video, This Week In YouTube, Yahoo!'s daily What's So Funny, Condenast's travel blog Jaunted, Movies.com, Hollywood.com, Mania! TV, Verizon VCAST and more. She has been the official video blogger for Internet Week NY, red carpet host for the Webby Awards, the first-ever Streamy Awards, and was named a "Social Media Maven" when she won Ashton Kutcher's 24 Hours at Sundance. Shira also moderates and speaks around the world at influencer events and conferences including MIPTV, TEDX, Digital LA, Produced By, Do Lectures, NATPE, NAB, Mashable Media Summit, Mashable Social Good Conference, Ignite, Branded Content Summit, Twiistup, Women In Tech International, Banff NEXTMedia, 140 Conference, Extreme Entrepreneurship Tour and SXSW among many others. A native of Montréal, Shira graduated with honors from Emerson College, and now lives in Los Angeles.
Maceo Paisley
Founder, Citizens of Culture
Maceo "Paisley" Keeling is founder of Citizens Of Culture, a philosophy powered design group that creates spaces and events aimed at bridging gaps and culture through shared experience and critical conversation.
JENNIFER PUNO
Founder, ilovecreatives
A creator, digital designer, and entrepreneur at heart, Jennifer Puno is the Co-Founder of Map (Instagram @madewithmap)—an online platform that celebrates people and their journeys. Map allows you to save and view beautiful photos and stories of places from anywhere on the globe, to inspire real world adventuring. You can find and share incredible locations through its like-minded community of passionate explorers.
This past July, she also co-formed ilovecreatives, a digital classifieds website connecting talented individuals in the creative community. You can find her in Iceland making Star Trek gifs, out and about collaborating with other creatives, or in DTLA on the hunt for the city's best food.
Casey Caplowe
Co-founder and chief creative officer, GOOD
Back in 2005, Casey teamed up with friends Ben Goldhirsh and Max Schorr to start creating a magazine and company called GOOD. In 2006, GOOD launched, and through the past decade, Casey has led the development of the brand and all of GOOD's creative outputs.evelopment of the brand and all of GOOD's creative outputs.
Danielle Gano
Founder, CEO, Elle Communications
Danielle Gano is the founder and CEO of Elle Communications, a communications boutique with offices in Los Angeles and New York that represents impact clientele. The agency offers media relations, talent relations, communications strategy, media training and other services to non-profit, social enterprise, and CSR organizations, as well as other creative and business leaders. Some of the organizations Danielle has worked on at Elle include Invisible Children, UNICEF, Bright Pink, I AM THAT GIRL, World Vision, Not For Sale, MusiCares, SurfAid, Omaze, The Paradigm Project, BULLDOG DRUMMOND, Raven + Lily, Sseko Designs, The Giving Keys, KAMMOK, MiiR, Project 7 and This Bar Saves Lives. Danielle received her Bachelor's Degree in Communications with a minor in Art History from San Diego State University in 2006 and her Masters in Business Administration from National University in 2008. She currently serves on the UNICEF NextGen Steering Committee in Los Angeles, The White House's Creative Coalition and Clinton Foundation's 20/30 Leadership Council. She also serves as a mentor for Creative Visions and Praxis Labs. In her free time, Danielle enjoys running marathons, practicing yoga, traveling and adventuring outdoors with her Weimaraner, Sir Weylin Von Barrington.
Mike McGalliard
President & Director, Imagination Foundation
For the last 22 years I've enjoyed starting up a few successful organizations in the education space, including LA's Promise, which was awarded more than $15 million in grants to help turnaround schools in the Los Angeles Unified School District (LAUSD). I also co-founded Metro Charter, a new public elementary school in the burgeoning core of Downtown LA. I studied literature at Reed College and did some graduate work in Religion and Philosophy. I love to cook, drink good wine and my favorite thing in life is being a Dad.
Favorite book: Murakami's 'Wind Up Bird Chronicle'
Favorite album: Tribe Called Quest's 'Low End Theory'
What I wanted to be when I grew up: a spy
Elizabeth Phillips
Lead Designer, ONEHOPE
Elizabeth is a designer and lover of all things creative, based in LA. Driven by the beliefs that design is to be simple communication and giving back is good business, she has dedicated herself to designing for social good. Elizabeth received her BFA in Graphic Design from Chapman University and is currently the official "designer extraordinaire" of ONEHOPE. Her list of skills includes: graphic design, calligraphy, wine glass hand modeling, instagram photography, and practicing yoga.
Rebecca Rigal
Trend Analyst, Bottlenose
Rebecca Rigal is an analysis, insights and strategy executive at Bottlenose, Inc., an LA-based, venture-backed business intelligence company that uses smart data discovery to help enterprises surface actionable insights from a variety of streaming Big Data sources (AKA "finding signals in the noise"). For well over a decade, Rigal has been uncovering trends and providing comprehensive consumer insights, market intelligence, strategic counsel and content ideation, creation and curation services to forward-thinking brands and Fortune 500 companies, including Pepsi Co, H&M, Nike, Adidas, Equinox, Honda, HBO and FOX. She has held leadership positions at CAA's trend forecasting division (Cassandra), GOOD, and Maker City LA, and has consulted for leading trend forecasting companies, such as The Future Laboratory and Trendera.   As a trend expert, she has contributed GOOD, C Magazine, iMedia's Entertainment Spot, Examiner.com, and The Wall Street Journal online.  
Ben Laski
Professor Media Ventures, Boston University  

 
Ben Laski is a professor for Boston University's graduate school program Media Ventures.  He also owns the Laski Co. a boutique entertainment law firm, representing music, film, television, technology, internet, fitness, startup, and entrepreneur clients from around the world.  Ben advises and counsels on an array of matters, including intellectual property (copyrights and trademarks) and drafting and negotiating all types of entertainment and business agreements.  Ben provides business development and consulting activities, including creating business opportunities, advising, and managing projects for various companies through strong understanding of business and his personal relationships at companies such as Warner Bros,, Disney, Sony, Universal, CAA, MTV, Fox, Live Nation, ABC, advertising agencies, talent agencies, and many others.  Campaigns generated by Ben include, an interactive video for the TV show "New Girl" on Fox, and various campaigns for Avril Lavigne, One Direction, Kelly Clarkson, Mariah Carey, Evanescence, Gavin DeGraw, the Academy of Country Music, Colbie Caillat, Toby Keith, and more.
Laurel Felt, PhD
Consultant, Common Sense Media
Dr. Laurel Felt has worked in the youth media and education space for over 15 years, learning through play in roles as varied as preschool teacher, children's television production assistant, and designer for youth media workshops in Senegal and India. Along the way, she also earned a doctoral degree in Communication from the University of Southern California, a master's degree in Child Development from Tufts University, and a bachelor's degree in Social Policy from Northwestern University. She currently teaches at the USC Annenberg School for Communication and Journalism and consults with Common Sense Media. Her research examines 21st century learning, specifically looking at media literacy, social and emotional learning, and the power of play and improvisation. You can find her online at www.laurelfelt.org and @laurelfelt.
Adam Thomson
VP of Impact, KK Intl.
Adam Thomson is the Vice President of Impact at KK intl., an organization that generates social change by connecting global consumer markets with vulnerable communities in Peru and Uganda. KK intl. provides fair-wage jobs, capacity building training and one-on-one mentorship to women who eventually graduate out of the program into locally sustainable careers. Adam helped start KK intl. in his early 20's and has since spent his time designing the organization's social impact model and measuring its effectiveness.
Lennon Flowers
Co-Founder, TheDinnerParty.org
Lennon Flowers is the Co-Founder and Executive Director of The Dinner Party, a community of mostly 20- and 30-somethings who've each experienced significant loss, and get together over potluck dinner parties to talk about it and the ways in which it continues to affect their lives. She most recently served as Community Director for Ashoka's Start Empathy, and has written for CNN, YES!, Forbes, Open Democracy, EdWeek, and GOOD. The Dinner Party has been featured by O Magazine, The New York Times, NPR, OnBeing, CNN, BuzzFeed, and more, and is currently active in more than 60 cities worldwide. Lennon graduated from UNC-Chapel Hill, and backpacking, North Carolina barbecue, and a good dance party rank high on her list of favorite things.  
Carla Fernandez
Co-Founder, TheDinnerParty.org
Carla Fernandez is the co-founder of The Dinner Party, an organization changing the way we approach life after loss through candid conversation and breaking bread. When not supporting the growing Dinner Party community, she is the General Manager of enso, a creative agency building campaigns and movements that unite business success with positive social impact. With the enso team, she develops strategy, creative, and community activation for brands such as Google, Khan Academy, Medium and Omidyar Network. Her work with partners has been featured in The New York Times, CNN, Oprah Magazine, LA Weekly, Daily Beast, KQED, On Being, Buzzfeed, Fortune, AdAge and more. Carla is a Reynolds Scholar of Social Entrepreneurship through New York University.
Becki Ueno
Founder, Sustainable Law Group
Going out on a limb for change: Becki Ueno, co-founder, president and managing attorney of The Sustainable Law Group, has never been afraid to take a chance when it has come to building and running her law practice.  In fact, she is no doubt one of the only successful attorneys in Los Angeles who strictly limits her practice to clients she can believe in, whether for-profit, non-profit or social enterprise organizations. Ueno has been a leading proponent of integrative law for many years. An integrative law practice recognizes that clients make decisions based on numerous, often competing factors and that every decision has an impact on multiple stakeholders.  Rather than polarizing these differences, SLG attorneys seek to find solutions that integrate the differences into sustainable and lasting results for all parties involved. Roots in social justice: Becki has worked with numerous environmental and social justice organizations since the beginning of her career – as a fundraiser, organizer, director, and volunteer.  At the State Public Interest Research Groups (PIRGS), she organized national, state and local environmental and social justice campaigns on college campuses and in law schools.  She also served as the director of PIELC, the largest public interest environmental law conference in the world. In 2004, Ms. Ueno began her law practice at Khorrami Pollard & Abir, LLP (now Khorami Boucher, LLP), one of the largest plaintiff firms in California, where she litigated on behalf of thousands of victims of Hurricane Katrina, employees in labor disputes and victims of civil rights abuses. In 2009, Becki launched her own law practice, which has now grown into Sustainable Law Group, PC.  Since the beginning, she has strived to create an environment where the attorneys can be passionate about their work, maintain a healthy work-life balance, and always treat the clients – and each other – like family. A connection to Mother Nature: Ms. Ueno's passion for sustainability stems from a childhood spent in the vast and beautiful wilderness of Colorado. Perhaps it's these mountains of her home state that helped inspire her to develop a committed practice of mindfulness, a personal discipline that significantly benefits her law practice as well as her personal well being.  Now, she finds peace and joy in the wild and beautiful places of her current home of Southern California and across the world.
Ryan Williams
Founder, The Influencer Economy
Ryan Williams is an entrepreneur, writer, podcast host and former stand-up comedian. He is the Founder of Influencer Economy; a consulting group that helps brands and entrepreneurs develop and scale their platforms. He also hosts Stories from the Influencer Economy podcast, featured in Apple's "New and Noteworthy" in 2015, and is writing a book of the same name.
Ryan's professional experience includes 12 years in marketing, business development, and entertainment. He has been a pioneer in the media industry, overseeing online marketing activations for companies such as Disney, Microsoft, Activision, and Warner Bros.
Ryan was an early team member at the entertainment technology start-up DigiSynd, which was acquired by Disney in 2008. At Disney, he and his team launched the company's social media and analytics division. Post-acquisition, Ryan left Disney to join Machinima.com, which was one of the largest millennial YouTube communities in the world, founding their marketing and social media group. In 2011, Ryan joined at the London-based opinion network State, serving as their Marketing Director, while he remained based in Los Angeles for 2.5 years. He founded the Influencer Economy media company in 2014.
Ryan is fascinated by the world of Do-It-Yourself creators launching the next big things online. His podcast guests vary from YouTube visionaries like Freddie Wong, to investors/talent managers like Troy Carter to best-selling authors like Willie Geist. The book is book based on the stories from the podcast (also called The Influencer Economy) due in early 2016, profiling the emerging leaders of new social online economies.
Ryan received his B.A. in Human and Organizational Development from Vanderbilt University and attended secondary school at Choate Rosemary Hall. He used to perform stand-up comedy and direct independent short films in around the Washington D.C. area.
Loretta Hidalgo Whitesides
Founding Astronaut, Virgin Galactic
Loretta has over five hours of weightless time in a 727 aircraft as a Flight Director for Zero-G Corporation. She and her husband George T. Whitesides are also Founder Astronauts slated to be among the first to take a sub-orbital spaceflight on Virgin Galactic's SpaceShipTwo. Trained as an astrobiologist at Stanford and Caltech, Loretta has been to the Canadian Arctic to study plant life in extreme environments and to the hydrothermal vents at the bottom of the ocean with "Titanic" director James Cameron to film a 3D IMAX documentary, "Aliens of the Deep". She has two children (aged 3 and 5) and continues her work in the space community training the next generation of leaders, blogging and speaking about space, and working on her book on the impact of human space exploration on societal evolution. Loretta's passion is using space to inspire humanity with what is possible.
JILL DASILVA
Lead UX Instructor, GA
Jill began programming when she was 8 years old. She thrives on creative collaboration and solving design challenges. She loves coming up with simple, effective solutions that provide the best possible user experience. Jill believes strongly in sound workflow practices and development methods to create the best project possible right out of the gate. She has experienced firsthand the great benefits of agile development and it is her preferred development workflow. She has worked with Fox, Buick, Walgreen's and Digitas to name a few. Her primary focus is to successfully create and maintain a one-to-one relationship between the consumer and a brand.
Ani Okkasian
Program Director, Impact Hub LA
Ani Okkasian serves as Director of Programs at Impact Hub Los Angeles. Prior to this, Ani served as the Marketing and Communications Manager for the Los Angeles Area Chamber of Commerce where she was responsible for overseeing the conception, planning and execution of all strategic communications.
Currently, she is also a adjunct professor at Woodbury University where she teaches transdisciplinary research seminars focused on crafting insights into social phenomenons. She received her master's from Georgetown University in the Communication, Culture and Technology program and worked for the Los Angeles Board of Education as a field director for Board District 3. She is an L.A. native and a graduate of Southern California Leadership Network's Leadership Los Angeles Fellowship.